Wenger wants these 4 players as Arsenal boss plans summer overhaul
By
mac14
on March 24, 2016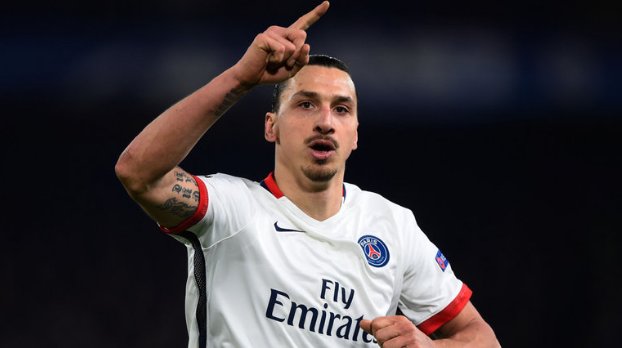 According to the Mirror, Arsene Wenger wants to continue as Arsenal boss and is planning a summer overhaul that will see him make moves for a host of top names.
Arsene's position as manager has come under severe scrutiny once again after we crashed out of the FA Cup and Champions League while our Premier League title challenge is hanging by a thread.
However, despite calls from growing sections of the fanbase, the Mirror are reporting that Wenger is determined to see-out the final year of his contract at the Emirates and is looking to overhaul his squad this summer with the full backing of the clubs board.
The newspaper claims the likes of Mikel Arteta, Mathieu Flamini, Tomas Rosicky, Alex Oxlade-Chamberlain and Mathieu Debuchy are set to leave, while the futures of Per Mertesacker, Kieran Gibbs and David Ospina are also in doubt.
With so many players expected to depart, the boss is going to have to be busy bringing in new recruits – something he hasn't done on a large scale for quite some time.
The Mirror suggest that among Arsene's key targets are Everton's John Stones, Southampton's Victor Wanyama, Real Madrid's Toni Kroos and PSG super-star Zlatan Ibrahimovic.
According to the paper, this is how Wenger would love to see his team line-up next season:
Cech
Bellerin, Koscielny, Stones, Monreal
Wanyama, Kroos
Welbeck, Ozil, Sanchez
Ibrahimovic
I'm sure you'd all agree that team looks like a superb line-up on paper but I personally don't think we stand a cat in hells chance of landing Stones, Kroos, Wanyama AND Ibrahimovic this summer.
Wanayama is certainly the most realistic target but Stones is wanted by a number of top teams and will likely cost in excess of £35m, and I simply don't see Arsene paying that kind of money for a central defender.
Kroos? No chance in my opinion. If he does leave Madrid, which I doubt, then the competition will be fierce and we won't be able to compete.
The interesting one is Zlatan. He's 34 but is still at the top of his game and I'd love to see him finally pull on the Arsenal shirt for a year or two.
He'd be a sensational signing but he's available on a free transfer so again, the competition if going to be fierce and I don't see Arsenal agreeing to match his wage demands.
Unlike previous windows, I do think Arsenal will be busy this summer but I think we'll end up signing a couple of big-money additions and the rest will be squad or younger players.