[Tweet] Piers Morgan tells Beckham to 'shut it' for backing Wenger
By
mac14
on March 14, 2016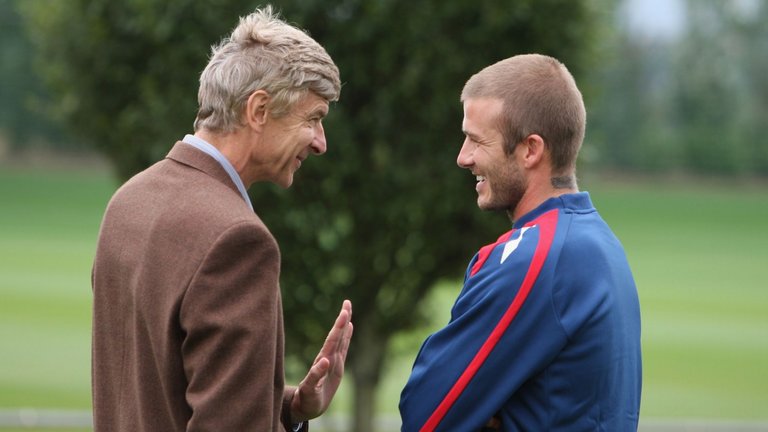 Arsenal shareholder Piers Morgan has hit back at David Beckham after the former Manchester United midfielder criticised the fans who displayed THAT banner at Hull last week.
Frustrated Arsenal fans unfurled the no infamous banner after our FA Cup replay win over Hull last week which says 'Arsene, thank for the memories but it's time to say goodbye'.
It caused plenty of debate on social media and the latest to have his say is 'Golden Balls' himself as Becks took to Instagram to slam the #WengerOut fans as 'disgraceful….on respect attention seekers'.
Despite never playing under the Frenchman, Beckham has always voiced his support of Wenger as the boss has previously allowed the midfielder to train with the Arsenal squad  in order to maintain his fitness, so it wasn't a surprise to see him back Arsene.
However, high-profile Arsenal supporter and leader of the #WengerOut  brigade, Piers Morgan, was quick to hit back at Beckham on Twitter, telling the 40-year-old to 'shit it' and branding him the 'world's greatest living attention seeker'.
So it's not just Arsenal fans who're bickering over whether Wenger should leave or not, we've now got celebrities getting in on the act too.
As I said last week, I completely understand the desire for change at Arsenal but let's be realistic; the board aren't going to sack Arsene right now and he won't walk away, so all the fighting is pointless.
We do still have a [slim] chance of winning the title so I think we should ALL get behind the players and see what happens at the end of the season. If we don't win the league, then protest all you want for Wenger's removal but until the title is mathematically over, put the banners away and concentrate on supporting the team!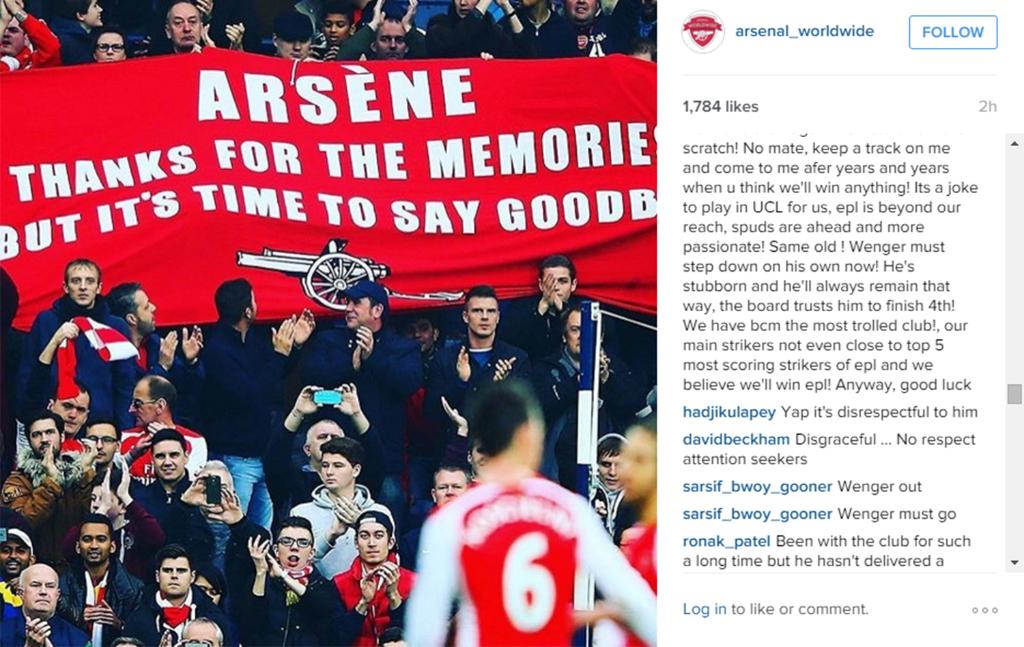 Says the world's greatest living attention-seeker.
Shut it, Mr Beckham. https://t.co/ZMZGsjRAmQ

— Piers Morgan (@piersmorgan) March 14, 2016
Hmmm, methinks everything the Beckhams do is primarily designed to promote Brand Beckham… https://t.co/TeApjpMN0t

— Piers Morgan (@piersmorgan) March 14, 2016
I neither like nor dislike him. Just find Brand Beckham very cynical & very tiresome. https://t.co/Y5g5YHWSW8

— Piers Morgan (@piersmorgan) March 14, 2016
Still fuming at David Beckham attacking Arsenal fans.
Who the hell does the jumped-up tattooed twerp think he is?

— Piers Morgan (@piersmorgan) March 14, 2016