Vieira lined-up as Wenger fights to save Arsenal job – reports
By
mac14
on March 6, 2016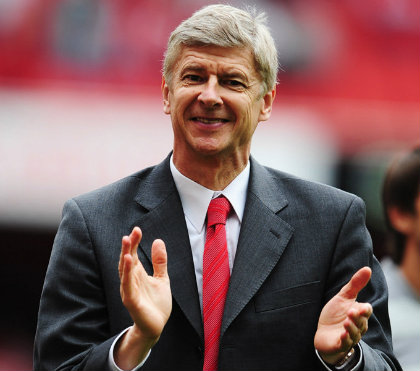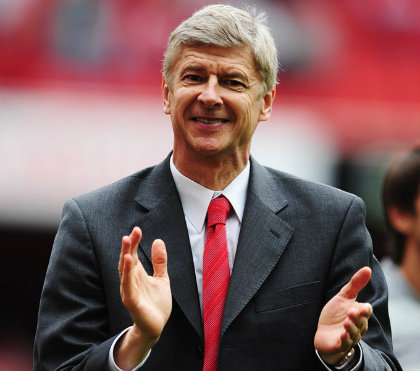 Some interesting reports are circulating today claiming that Arsene Wenger has 90 minutes to save his job with Patrick Vieira favourite to come in if the boss leaves his role.
The Express claim that Wenger will be 'asked to leave' his position if we're knocked out of the FA Cup by Hull City at the KC Stadium on Tuesday night, despite the fact we've still got an outside chance of lifting the title.
The newspaper suggests that directors have decided to act after seeing large sections of the clubs fanbase turn on Arsene following Wednesday night's disappointing defeat at home to Swansea City.
A staggering 84% of fans asked in a recent London poll wanted Wenger to be sacked and the boss was forced to hit-back at Gunners legend Thierry Henry after the former striker claimed he'd never seen Arsenal fans so angry following our loss to the Swans.
If we're knocked out of the FA Cup and exit the Champions League to Barcelona later this month, then the Express claim that Wenger will be gone – although he's likely to be asked to stay until the end of the season.
The only way Wenger can now save his job is to progress in the FA Cup and pull off a miracle and win the Premier League. With us now eight points adrift of leaders Leicester with 9 games to go, this appears highly unlikely at this time.
Some bookmakers have installed Patrick Vieira as a surprise favourite to succeed Arsene this summer. Vieira is an Arsenal legend having played for the club for nine years and led us to 3 titles, including the Invincibles year.
The former midfielder is now head coach at New York City but he has very little managerial experience so I would be shocked if he was a serious candidate to replace Arsene.
So what to make of these reports?
I personally think the Express are exaggerating things and I don't think there's any chance Wenger will be 'sacked' or otherwise if we lose at Hull on Tuesday.
However, I wouldn't be surprised if the directors may be finally softening to the idea of change this summer. Until now, Arsene's job has been the safest in football and we've pretty much been told he'll decide when it's time to leave.
Traditionally, there have been two camps among the fans; the Wenger Out Brigade and those who stay loyal to our long-serving manager. However, opinion is gradually changing and more and more #WengerIn fans have had enough.
I think it's safe to say the majority of fans would now like to see a new manager come in this summer unless we somehow win the league. Many would actually still like to see Arsene go even if we do win the title.
The clubs directors can't ignore this growing feeling forever, and if we do end the season trophyless and finish in 3rd or 4th place in the league, then I think we'll see Wenger's position become untenable. Especially if we finish behind Tottenham.