Arsenal star makes shocking admission ahead of Tottenham game
By
mac14
on March 3, 2016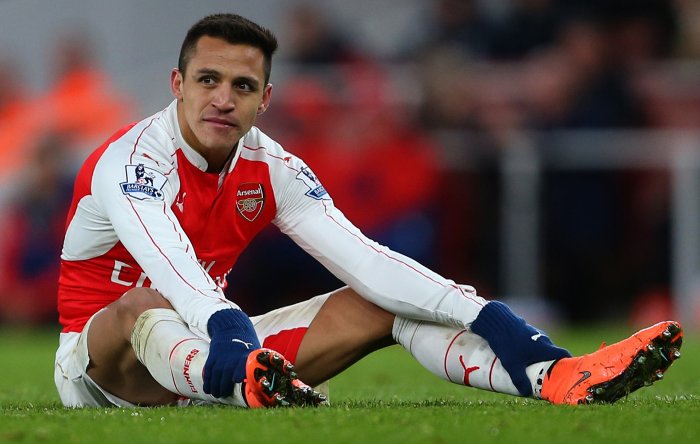 Alexis Sanchez has made a shocking admission ahead of Saturday's trip to Tottenham after admitted that Arsenal are lacking in self-belief and don't have the hunger needed to be killers on the pitch.
We're in danger of blowing our best chance to win the title in 12 years after crashing to a disgraceful 2-1 home defeat to Swansea City last night, which came shortly after an equally-disappointing 3-2 defeat at Manchester United.
Those losses have left us sitting three points off Tottenham and six off leaders Leicester City with ten games to play and the fans let Arsene Wenger know exactly what they thought after booing the players off the pitch last night.
With a crucial North London Derby coming up this weekend, you'd expect the players to be issuing a rallying cry to get the supporters onside again ahead of our trip to White Hart Lane.
However, Sanchez has instead told the media that Arsenal are lacking the self-belief that we can win the title this season and claims the players don't seem to have the hunger needed on the pitch.
Alexis is quoted as saying by the Mirror:
"We lack self-belief, that we can actually be champions,"

"I think we can win the Premier League with the players we have. That said, we lack a certain hunger. We need to step out onto the pitch as if we're already 1-0 up.

"I remember a game against Manchester United last year. The lads looked hungry for silverware as we took to the pitch.

"We crushed them in the first 20 minutes and went 3-0 up. We were hungry and brimming with confidence that day."
Now, don't get me wrong, I entirely agree with what Sanchez is saying here. Most fans have been saying the same for several months as the players do seem to lack the belief and hunger needed to become champions.
However, why is one of our key players saying it publicly on the eve of the biggest game of the season at our North London rivals?! If Sanchez was a 'leader', he'd get the players together in training today and try and instill the confidence and belief that we clearly lack right now.
Admitting this publicly is only going to give Spurs a boost going in to Saturday's game. Teams used to fear playing us, but will Tottenham be scared after hearing Sanchez's words? I highly doubt it. if anything, they'll be licking their lips.
It's time this bunch of players stood up and showed us what they're made of. Unfortunately, right now they're playing and acting like a bunch of cowards rather than warriors on the football pitch.