[Video] Watch Arsenal's latest wonderkid showcase his crazy skills
By
mac14
on January 22, 2016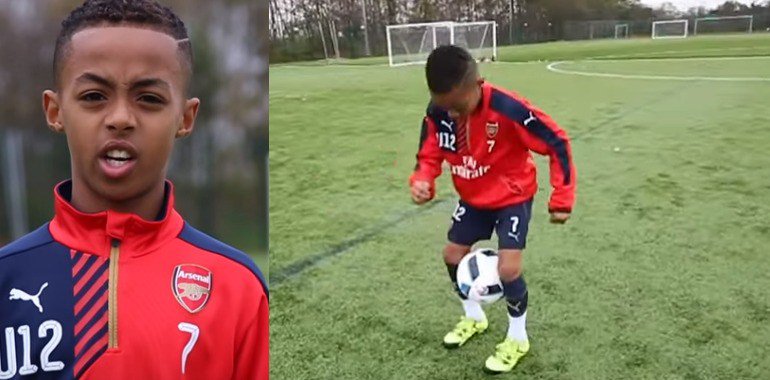 Arsenal look to have another young super-star on their hands after a video emerged of Omari Hutchinson showcasing his incredible skills.
Hutchinson currently plays for the Arsenal Under-12's and judging by the video below, he's a real prospect who has a bright future ahead of him.
The youngster teamed up with The F2 Freestylers to produce a video showing off his stunning skills and it looks like he's capable of showing the first team players a thing or two.
Hutchinson predominantly plays as a left-back for the Under-12's and as well as having an abundance of skills in his locker, he's also blessed with pace, technique and strength for one so young.
He's obviously still developing and has a long way to go but Hutchinson has everything needed to develop in to a top player.
Remember the name, Omari Hutchinson. Coming to an Arsenal first team near you…
Check out his video below: