8 Reasons Why Arsenal Can Win Premier League This Year
By
mac14
on November 6, 2015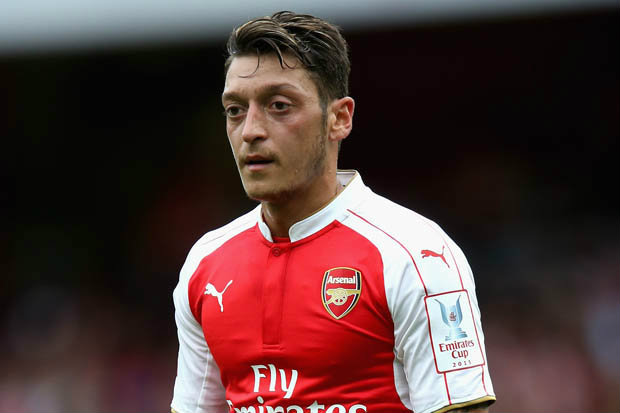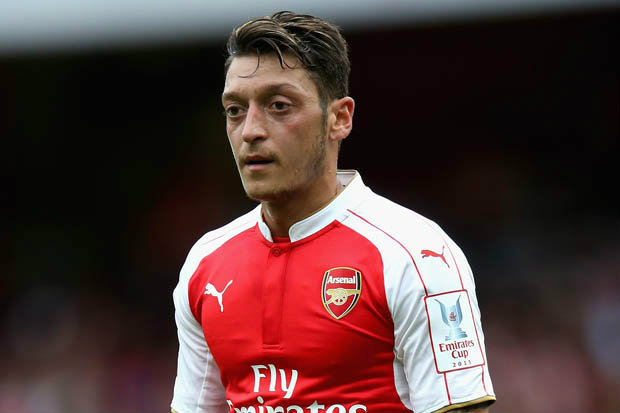 When Arsenal started this season with an FA Community Shield victory, it seemed like a positive year lay ahead – and despite some setbacks, it looks like we weren't wrong. Currently, the UK-licensed bookie TonyBet has valued the Gunners' odds at winning the Premier League at 37/20, second favourites only to Man City. Could this season prove to be victorious? Looks like it – and here's why.
1. Top Class Goalkeeper
You can't help but wonder how is it that Chelsea sold a goalkeeper like Petr Cech to Arsenal. He's already proven to be an invaluable asset to the team, and he's brilliant in the Premier League: out of eleven games, he's had six clean-sheets, and he's made 39 saves. A goalie like that can be a deciding factor in many close games.
2. Chelsea's Poor Form
Now I'm not saying that it's time to celebrate Chelsea's relegation, but no one can deny they aren't exactly looking like the defending champions. Yes, they have a strong team but if they don't turn their form around quickly, the Gunners won't have to compete with them for the title – and that's a huge advantage. They are already 14 points adrift and although it's still early days, they could in fact already be out of the title race.
3. Right Time to Strike
While there are plenty of teams that could be considered as title contenders, it looks like there isn't one team head-and-shoulders above the rest. Man City may be slight favourites, but they're not indestructible, and Liverpool will probably only be a real threat next season. Tottenham Hotspur have no chance and Man United still look like a work in progress under Louis van Gaal. So it looks like it could be between Arsenal and City for the title, and anything can happen in a two-horse race.
4. Assist Record-Breaker
Mesut Özil has been in outstanding form so far this season. He literally has the best games per assist rate (2.63) the Premier League has ever seen! He's made nine assists in just ten matches, so we can definitely expect another record-breaking number fairly soon if he can keep that rate going. Every team needs world class players to win the league, and we have a super-star in Ozil.
5. Solid Squad
It's not just Cech and Özil that are game-changers as Alexis Sanchez is world class too but it's the strength of the overall squad that's just as important. Hector Bellerin has made a huge leap this season and has made a big difference in defence while Francis Coquelin's emergence in midfield continues apace. Then there are the likes of Laurent Koscielny, Santi Cazorla, Aaron Ramsey, Theo Walcott, Alex Oxlade-Chamberlain….I could go on. Strength in depth is key, and we seem to have it this year, as long as we can keep players fit!
6. The Bus Is Not Parked
In seven out of eleven games that the Gunners have played in the Premier League so far, we've scored at least two goals (and let's not forget the five goals against Leicester). While defence is very important, you can't really win the League without scoring and Arsenal have found their groove in attack again. However, that doesn't mean the squad's been slacking on the defensive end: six games ended in clean sheets. All in all, it's a good work on both fronts – and provided the team keeps it up, we can go all the way in the title race.
7. Mind Over Matter
Admittedly, it's not as much mind over matter this time, as it is mind and matter. The squad is solid. The attack is great and should only get better. The defence does its job. But every team in the League is fighting tooth to nail, and you do need that extra something to push through to the very top – and this is where the mental strength comes in. Olivier Giroud himself has said that the players have a strong sense of being a team and fighting for each other – and it shows! We seem to have a real togetherness and harmony within the squad, which could be crucial come May.
8. Strategy
Arséne Wenger is a brilliant manager. He may now divide opinion among the fan-base but nobody can deny his quality. Arsene's knowledge and experience in the Premier League could be an important factor in this year's title race and I think the boss is showing signs that he's using more adaptive tactics this season. If Wenger can get his game-plans right in the big games, just as he did recently against Man Utd, then we can go all the way.
Is it a bit early to predict a victorious season? Well, it may be more clever to wait until the turn of the year, but things are starting to look really, really positive. It will take all these reasons listed above and a little bit more to win the Premier League, but this particular triumph is perfectly achievable.