Wenger: 'Injury' forced key man to miss Arsenal's loss to Olympiakos
By
mac14
on September 30, 2015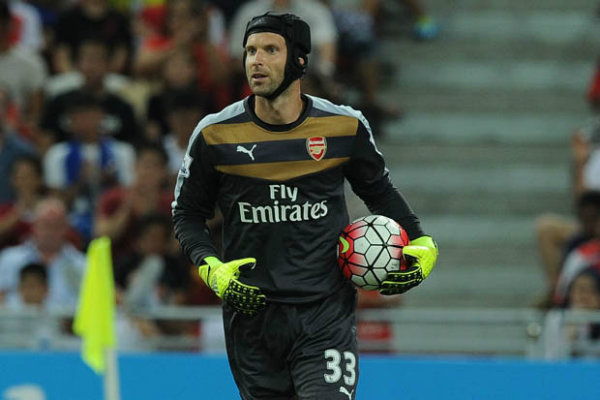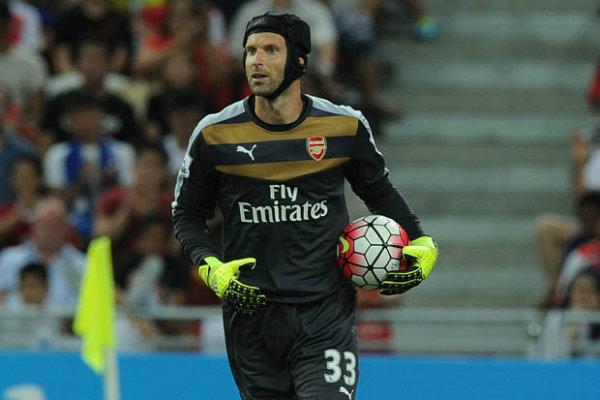 Arsene Wenger says he was forced to leave Petr Cech out of Arsenal's shock 3-2 loss to Olympiakos due to a minor injury concern.
Cech was surprisingly left on the bench last night with David Ospina selected to keep goal for our crucial Champions League clash.
The decision back-fired in spectacular fashion as Ospina's glaring mistake gifted the Greek outfit a second goal to lead 2-1 at half-time.
We eventually lost 3-2 and are now facing an uphill battle to qualify from the group stages so understandably fans and pundits were questioning the decision to leave our No.1 on the bench.
However, Wenger now claims that Cech was suffering from a slight injury so he decided not to risk him against Olympiakos but insists Ospina isn't the reason we lost last night.
The boss told Arsenal.com:
He had a slight alert before the game at Leicester and I did not want to take take a gamble but it is not because of that we lost the game.
Hmmmm. A little bit convenient if you ask me. I'm not buying it. Basically he underestimated the opposition, decided this was an 'easy' game in which we could give Ospina minutes, and it's back-fired.
And to say Ospina didn't contribute to the loss is laughable. The score was 1-1 when he dropped the ball in his own net. Had we come out for the second half with the scores still level, I'm pretty confident we go on to win that game.
His mistake was the major turning point in the game. This was a must-win match so as I said in my preview, Cech should have started. Simple.