The FA confirm why they withdrew Gabriel's dismissal against Chelsea
By
mac14
on September 30, 2015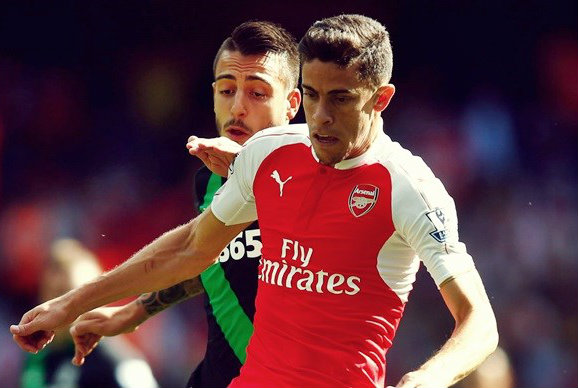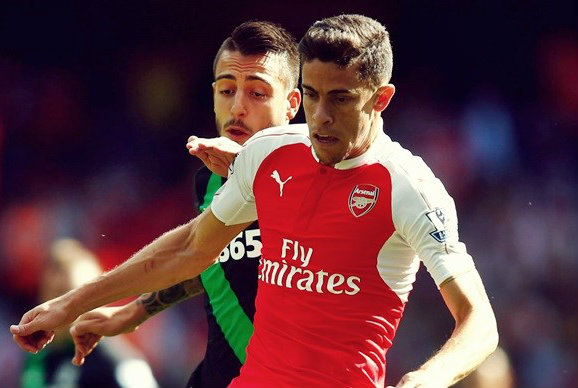 The Football Association have released their written reasons as to why Gabriel's dismissal during Arsenal's 2-0 defeat to Chelsea was rescinded.
Gabriel was sent off by referee Mike Dean for a slight kick out at Diego Costa after being provoked by the Chelsea striker following a lengthy confrontation just before half-time.
Arsene Wenger agreed with the decision immediately after the game but having seen the incident on television replay's, the club decided to lodge an appeal for wrongful dismissal.
This appeal was upheld by the FA, much to the anger of Mourinho, and they've now released their written reasons for withdrawing the red card.
You can check out the full document here but in summary it confirms:
Arsenal submitted nine video clips, five exhibits and five photographs to support their appeal, and one particular video clip gave a clear view of Gabriel's 'kick' which showed only slight contact with Costa
Mike Dean claims he witnessed the kick first hand and deemed it worthy of a straight red card
An independent three-man panel disagreed with Dean and judged Gabriel's kick didn't use 'excessive force or brutality against an opponent'
Therefore, the incident fell short of violent conduct as defined by the laws of the game and Gabriel should NOT have been sent off.
Obviously it's good that the FA saw sense and withdrew the red card but unfortunately this doesn't help us get back the points we missed out on at Stamford Bridge.
Arsenal, not Chelsea, should have been playing against 10 men with the score at 0-0. That's not to say we'd definitely have gone on to win the game but we'd certainly have had a far better chance.