Revealed: How Arsenal got Gabriel's red card v Chelsea withdrawn
By
mac14
on September 23, 2015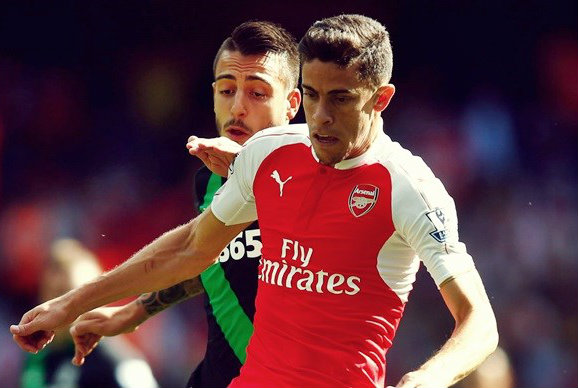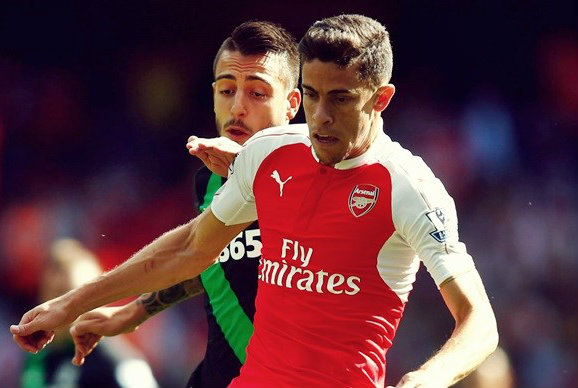 According to the Mirror, Arsenal convinced the FA to overturn Gabriel's red card after using TV footage from Brazil to prove no contact was made when he kicked out at Diego Costa on Saturday.
The FA surprisingly upheld our appeal yesterday after confirming that Gabriel's three-match suspension had been withdrawn with immediate effect.
Many were left wondering how we managed to convince the FA to make this decision as they very rarely overturn a straight red card.
However, the Mirror claim we acquired footage from Brazilian television that proved there was no contact when Gabriel made his slight kick out towards Costa just before half time.
The newspaper says we also compiled a dossier of evidence to show that Costa was the aggressor, not only with Gabriel, but also in other incidents involving Koscielny and Oxlade-Chamberlain during the game.
The FA had no option but to rescind the red card in light of this overwhelming evidence which proved that Costa had conned referee Mike Dean into thinking there was contact which led to Gabriel's wrongful dismissal.
Costa got away with just a yellow card on the day and the Blues went on to win the game. The Spaniard has since been slapped with a three-game ban for violent conduct so the FA have confirmed that Mike Dean got BOTH decisions wrong and we should have been the ones playing against 10-men with the scores at 0-0.
Obviously none of this will help us get the 1-3 points back that we would have won had the referee not been incompetent, but at least Costa should get what he deserves now.
Gabriel is still facing a charge of improper conduct but surely his behaviour has been justified now that the FA have confirmed he shouldn't have been sent off?
Either way, the FA will probably hand him a one or two game ban. We'll find out at some point on Thursday.