Arsenal Agree €68m Deal To Sign World Class Striker – Reports
By
mac14
on August 19, 2015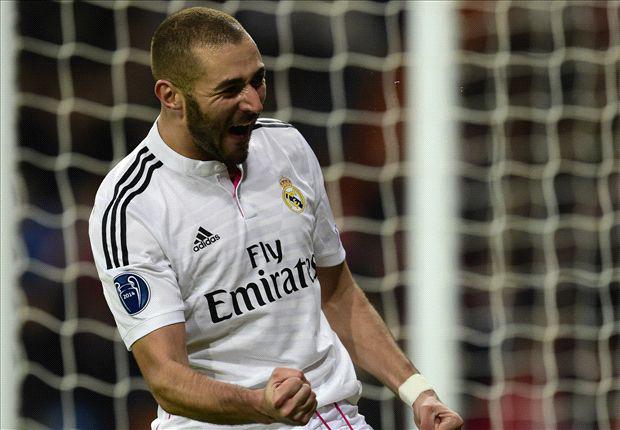 talkSPORT are reporting today that Arsenal have had a €68m (£48m) bid for Karim Benzema accepted by Real Madrid.
Benzema has been hotly tipped to join Arsenal this summer with several so-called 'In The Knows' claiming that we've been closing in on a deal these past few weeks.
The speculation had died down a little in recent days but it appears that was the calm before the storm as former QPR and Manchester City forward Rodney Marsh has told talkSPORT a deal has now been agreed.
Marsh states that a close friend – who has supposedly never been wrong about this sort of thing in the past – has informed him that we've had a €68m (£48m) bid for Benzema accepted by Madrid.
He told talkSPORT today:
"I had a phone call from a mate of mine, and he's been right on many things, and he said that he believes Real Madrid have accepted a bid somewhere in the region of £48million for Benzema from Arsenal.

"In the past this guy has always been right, he's never been wrong yet, so we'll have to wait and see."
Marsh is a bit of a gob-sh*te sometimes when he's being a pundit but I don't see any reason why he'd put his reputation on the line by spouting fictitious transfer rumours on the radio unless he was confident in his source.
Obviously we'll have to see how things pan out but this is just another indication that Arsene Wenger is working hard behind the scenes trying to wrap-up a deal for Benzema – despite his public denials.
I've said for many weeks that I think Arsene is quietly confident he'll get a deal agreed and if Marsh's source is accurate, then he's managed to pull it off. The question would then be whether Benzema would accept the move.
The Frenchman has been absent for the majority of Real's pre-season with a mystery thigh injury and the conspiracy theorist in me hopes this is a cover-up while negotiations with Arsenal continue.
There has been lots of talk that Ronaldo will play as a central striker this season and if that's the case, Benzema will find himself on the bench. He won't settle for that, so I think he'd be open to a move if Benitez has told him he's no longer a first team regular.
Who knows, though. Let's see how things develop, but I'm expecting an exciting last few days of the window….