ESPN Host: Arsenal Have Agreed Terms To Sign World Class Striker
By
mac14
on August 12, 2015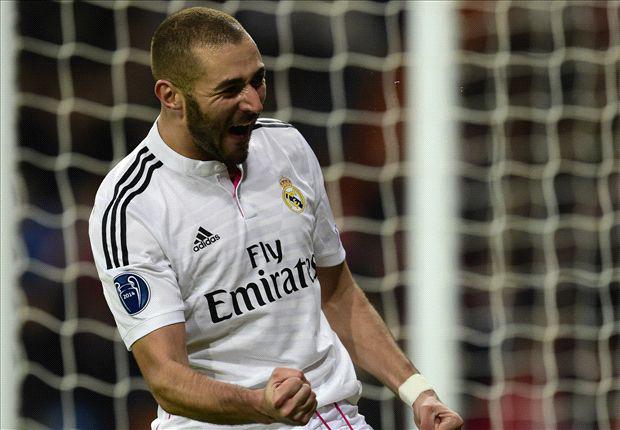 We've had yet another update from ESPN host Jeinny Lizarazo who claims today that Arsenal have agreed terms to sign Karim Benzema from Real Madrid.
Lizarazo is a die-hard Madrid fan who works as a presenter for Venezuelan ESPN – as well as being a part-time model – and has shot to fame after claiming on Twitter that she has the inside track on Benzema's proposed move to Arsenal.
She's been posting updates from her so-called Bernabeu 'source' over the past few days and suggested earlier in the week that a deal was close after Arsene Wenger had made a personal call to convince the striker Arsenal was the right place for him.
Lizarazo took to Twitter late last night to claim that Benzema and Madrid had 'decided Arsenal' was the right move before posting another update today suggesting that all terms have now been agreed and Madrid are simply waiting for Arsenal to pay-up.
There has been no talk of how much the deal will be worth as yet but Lizarazo says Madrid will use the funds to make a move for Juventus midfielder Paul Pogba.
Here are her latest tweets:
UPDATE: As of right now..both RM and Benzema have decided Arsenal..RM waits for Arsenal to make moves for the $..RM are now hard after Pogba

— Jeinny Lizarazo (@Jeinnylizarazo) August 11, 2015
UPDATE: All terms have agreed…like I said before..Benzema has been convinced Arsenal is the choice..RM waiting for Arsenal to figure out $

— Jeinny Lizarazo (@Jeinnylizarazo) August 12, 2015
It's difficult to know whether she's just making up these rumours to gain notoriety or actually does have the inside scoop from her beloved Madrid, but she does work for ESPN so you'd think she wouldn't risk her reputation by making up random speculation just for five minutes of fame.
The likes of the Metro have picked up her Tweets so she's certainly getting some exposure here in England, but I suppose we'll just have to wait and see how this all develops before we pass judgement.
The Benzema-to-Arsenal talk has been slowly intensifying over the past few weeks and I've said for a while that I think Arsene is confident he can pull this off.
We've had BT Sport host Jake Humphrey's suggest a deal is close and Arsenal super-fan and shareholder Piers Morgan has also said we're on the verge of a deal, and there is no smoke without fire, so I'm certain things are going on behind the scenes.
Whether that results in us managing to sign Benzema remains to be seen….