Arsenal Shareholder Claims Benzema Deal Is ON, Talks Are Advanced
By
mac14
on August 8, 2015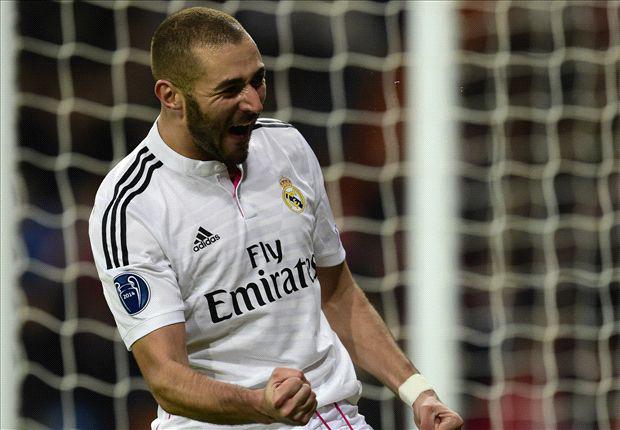 Yes, that's right, yet more news surrounding the possible signing of Karim Benzema with more 'sources' claiming that a deal is close.
Celebrity Arsenal fan and shareholder in the club, Piers Morgan, sent Twitter into meltdown after claiming that a deal to sign Benzema is 'ON' with the clubs understood to be in advanced talks.
Morgan is a regular user of Twitter with over 5.5 million followers and is very vocal about all things related to Arsenal, so there would be no need for him to risk upsetting his fellow Gooners by spouting false rumours.
If he's heard something from someone in the know, then he'll say it, but I really don't see him just making stuff up for the sake of it.
Morgan's tweet came shortly after BT Sport presenter Jake Humphrey's also posted a tweet saying that he too had heard from a 'source', who is apparently rarely wrong about these sorts of things, that Arsenal were close to completing a major signing who would make us 'genuine contenders'.
Humphrey's didn't disclose the name, but I think it's safe to say he was talking about Benzema. His tweet came on the same day that Thierry Henry was quoted in the media as saying that we'd be 'genuine title challengers' if we signed Benzema, so it's no coincidence.
All of this comes shortly after an Italian journalist called Emanuele Giulianeli – who works for the likes of La Gazzetta dello Sport, FIFA Weekly and FourFourTwo amongst others – claimed that we were on the verge of signing Benzema on a four-year deal with the player supposedly set to arrive on Sunday.
So something is definitely happening behind the scenes. There is just too much information coming out for this to simply be idle speculation. That isn't to say we'll close the deal, as anything can still happen, but I think it's clear we're making a real push to land the French hitman.
I've said for several weeks that I felt Arsene was quietly confident he could finally sign Benzema and it appears he's now getting closer to achieving it.
Let's see what happens but fingers crossed we can pull this off as the 27-year-old would be a sensational signing.
Here are all the tweets:
I'm hearing Benzema to Arsenal deal is ON. Not done, but talks advanced. #afc

— Piers Morgan (@piersmorgan) August 7, 2015
A source who is rarely wrong tells me Arsenal are close to the signing that would make them genuine contenders. We shall see…

— Jake Humphrey (@mrjakehumphrey) August 7, 2015
Today's meeting ok between Arsenal and Real. Deal almost closed, Benzema will arrive to London on Sunday.

— Emanuele Giulianelli (@EmaGiulianelli) August 7, 2015