Video: Watch Arsene Wenger Blatantly Snub Jose Mourinho Handshake
By
mac14
on August 2, 2015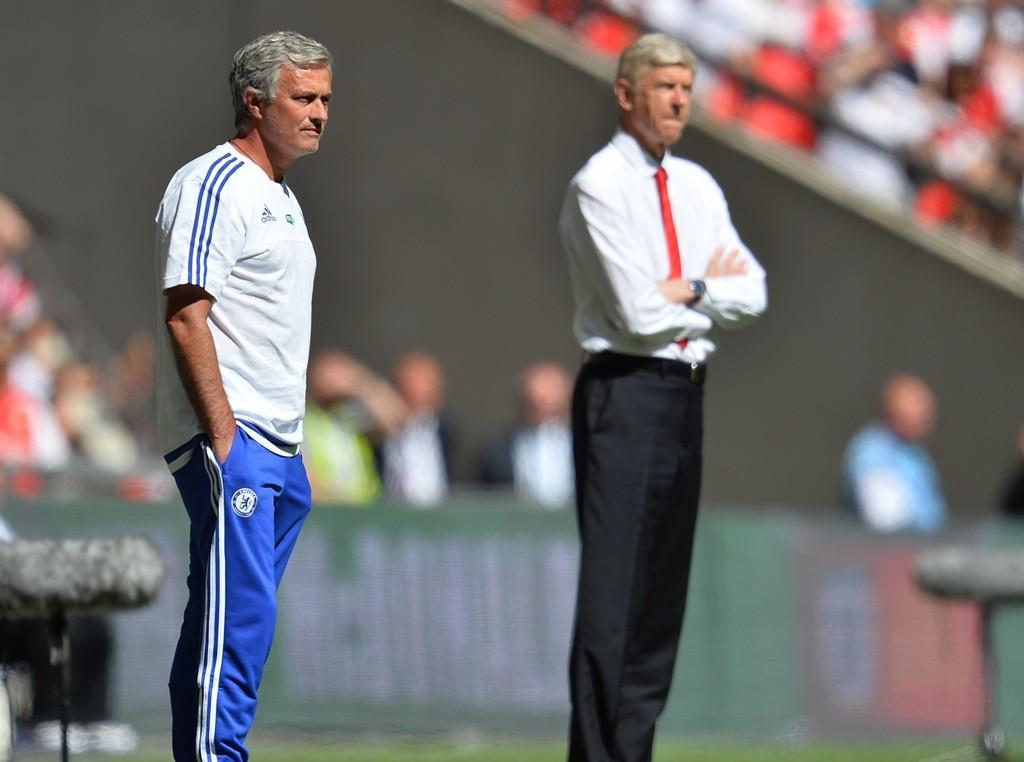 Arsene Wenger and Jose Mourinho have been at it again with the pair failing to shake hands either before or after today's Community Shield.
All the headlines are about Arsene snubbing Jose's hand after the final whistle. We saw the boss bolt straight down the tunnel after we secured a 1-0 win at Wembley.
A video has now emerged showing Mourinho shaking the hand of every Arsenal player – right in front of the camera's coincidentally – after they collected their winners medals but Arsene once again snubs the opportunity to shake hands with his opposite number.
Many of the papers are portraying Wenger as the bad guy, saying he's being childish, etc, but they don't report the fact that Mourinho also snubbed Arsene in the tunnel [away from the cameras] before the game.
Let's be honest. The two men just don't like each other, so why the big furore every time they don't shake hands? And who really cares?!
However, what I really don't like is how Jose tries to portray himself as the saint and Arsene the sinner. They're both as bad as each other, but Mourinho sits in front of the camera's moaning about how Arsene blanked him, conveniently forgetting the part about him doing the same before the game.
Anyway, here's the video of Arsene swerving Jose. Fair play to him, why should he shake the hand of a man he, understandably, can't stand…..
Lmao pic.twitter.com/WncbthlQLd

— Black Beard (@DeoFam) August 2, 2015