Arsenal To Make Fresh Striker Move, Wenger Determined To Get His Man
By
mac14
on July 25, 2015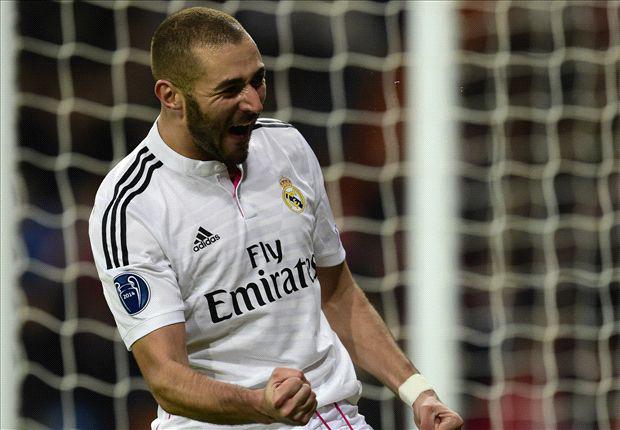 According to the Daily Mail, Arsenal are certain to launch another move for Karim Benzema with Arsene Wenger said to be 'determined' to get his man this summer.
The boss is expected to bring in another striker before the window shuts and AFC director Lord Harris confirmed last week that the club is willing to break our transfer record to sign the mystery striker that he says Wenger has asked for.
The newspapers are unanimous in their belief that the player in question is Benzema and the Daily Mail say we'll make another attempt to lure the Frenchman away from the Bernabeu after our first enquiry was supposedly rejected by Real Madrid.
The newspaper claims that Wenger is 'determined' to finally sign the 27-year-old having tracked him throughout his career and is willing to wait until the latter stages of the summer to get his man.
Should Madrid hold their resolve and refuse to sell, then Arsene could make a late dash to sign one of his back-up options, but Benzema is the player he really wants.
This appears to be the general consensus in the media so it looks like we're going to go all-out to sign the former Lyon hitman this summer.
Key to any potential deal is Madrid finding a replacement, and the Spanish giants have been linked with the likes of Marco Reus, Sergio Aguero and Zlatan Ibrahimovic in recent weeks, so we'll have to hope they can land one of their targets as that will pave the way for Benzema to move to North London.
I think we need to sign a top class striker if we want to call ourselves genuine title challengers next season and Benzema would be a DREAM signing as he's one of the most complete centre-forwards in world football and would be a big upgrade on Giroud.
A front line of Sanchez, Ozil and Walcott behind Benzema would be a match for anybody. Ideally we'd also sign another option in the defensive midfield department but as long as Coquelin stays fit we would have a great chance of lifting the title next season.