Attacker Offers Update On Arsenal Contract Talks
By
mac14
on July 20, 2015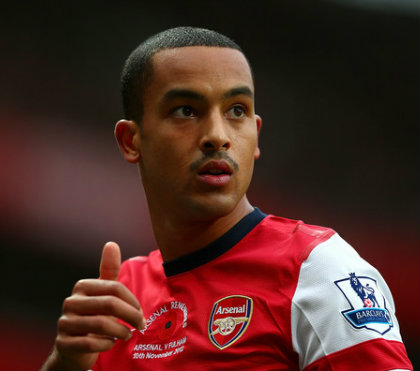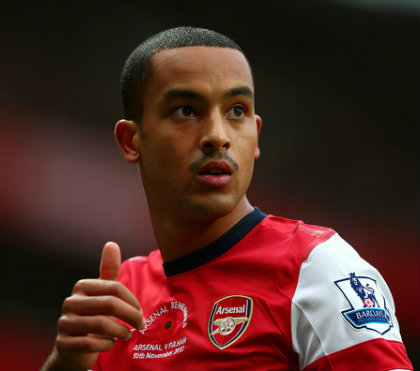 Theo Walcott has offered an update on how his contract talks are progressing and says he's letting his agent continue to speak with the club but hopes it won't be long before he signs an extension.
Walcott has just entered the final year of the £90,000-a-week contract he signed back in January 2013 so there has been plenty of speculation surrounding his future this summer.
The 26-year-old has confirmed that while extension talks are well underway, he's prepared to 'play the waiting game' and see how things progress – but he does say he's sure it 'won't be long' until the situation is resolved.
He's quoted by the Guardian as saying:
"My agent has talked to the club, I enjoy playing for this club so I am just letting them crack on with things and I'll continue playing football. If it happens it happens. We'll just play the waiting game and see what happens but I'm sure it won't be long."
Obviously it would be best for all concerned if Theo's contract situation was settled before the start of the new season but the attacker went on to say it won't be a problem if talks continue well into August.
When asked if he'd be comfortable with talks dragging into the new campaign, he said:
"Definitely. It's not in my thought process at all. You don't want to dwell on it, you want to play well and if it happens it happens.

"I won't let that delay the way I'm going to be playing this season. I can't let that affect me, I want to do well for this club."
We had to put up with lengthy contract talks last time when Theo ran his deal down to just 6 months before penning a new deal and it sounds like he isn't in a hurry this time around either.
The Guardian claim Walcott is looking for a pay-rise to above £100,000-a-week which hasn't gone down too well among some Arsenal fans who feel he doesn't deserve it considering he's spent the majority of the last 18 months on the sidelines through injury.
I can certainly appreciate their point but the fact is Theo is worth £100,000-a-week in today's market and he'd easily get a deal well in excess of that at somewhere like Chelsea or Man City, so his agent is just doing his job and getting his client the best possible deal.
However, I do think Theo wants to stay and he'll eventually sign a new deal, but we might just have to wait a little while longer before everything is resolved.