Arsenal To Submit €57m Bid For Dream Signing On Monday – Reports
By
mac14
on July 17, 2015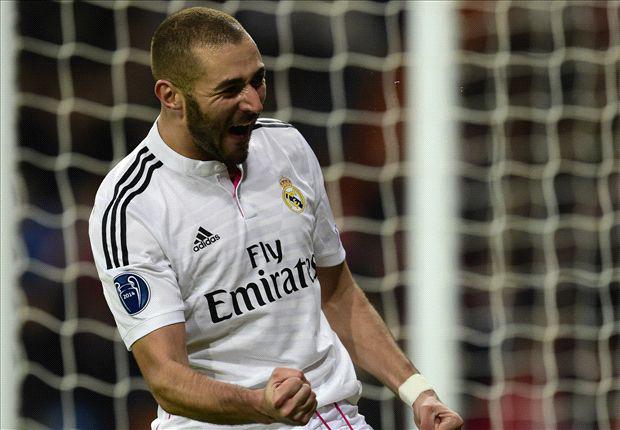 Speculation over Arsenal's interest in Karim Benzema is intensifying with the Express reporting today that we'll submit a formal €57m (£40m) offer to Real Madrid on Monday.
Reports earlier this week suggested that Arsene Wenger had made Benzema his top target this summer and was prepared to bide his time to try and snap-up the striker during the closing stages of the transfer window.
However, it looks like the boss is going to try and luck a little earlier than expected as the Express are citing a report coming from the Sun which claims we'll table an opening €57m (£40m) offer on Monday.
Who knows why we'll wait until after the weekend to make this supposed bid but the newspaper suggests Arsene is determined to finally land Benzema this summer after tracking him throughout his career.
Key to our pursuit is how Rafa Benitez plans to shape-up this season as it's been widely suggested that the new Madrid boss is going to play Ronaldo through the middle with Bale and Rodriguez on the wings.
If that turns out to be the case, then Benzema will find himself on the bench and I'm sure he won't be happy with that – especially with the European Championships coming up next summer.
The Express claim that Benitez is willing to sell Benzema at the right price but we'll have to wait and see if that's the case. The 27-year-old is a firm favourite with president Florentino Perez so any deal is going to be difficult to pull off.
However, if there is any chance of Real selling this summer then we should break the bank to sign him if necessary as Benzema would be a sensational signing and I think he'd be the man to fire us to the title this season.
I've said many times that Benzema would be my dream signing this summer and it looks as though we're going to at least try and make it happen. Whether we'll be successful remains to be seen…..