Arsene Wenger Keen On Signing £60m Attacker From Man Utd – Report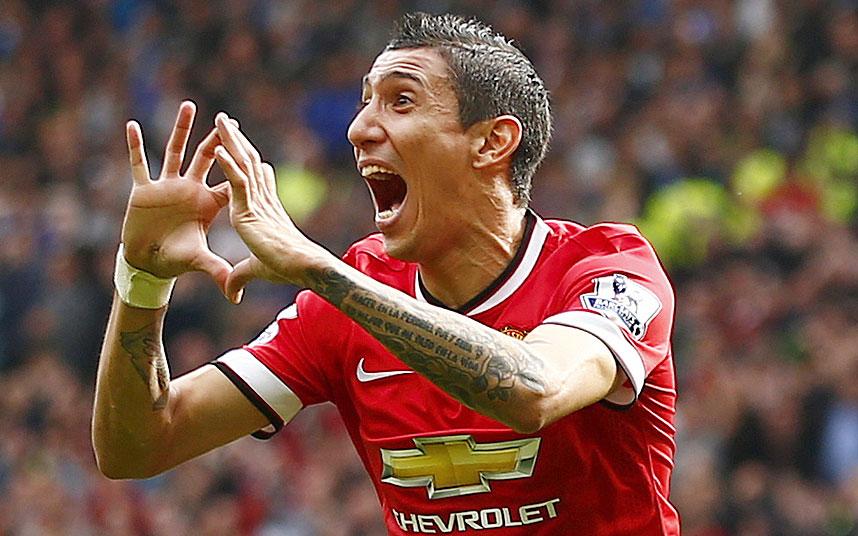 Some rather dubious reports to bring you from the Daily Mail this morning as they claim that Arsenal boss Arsene Wenger is keen on signing Angel Di Maria from Manchester United.
You read that right….the paper believes that Arsene is considering signing another attacker this summer and is interested in luring the Argentinean international away from Old Trafford.
I mean, you just couldn't make it up. Unless you work for the Daily Mail of course. In which case you can. And journalist Sami Mokbel appears to have come up with one of the most unrealistic transfer stories of the summer so far.
Don't get me wrong, Arsene is no doubt a fan of Di Maria's and he's made at least two attempts to sign the winger throughout his career.
However, he joined United from Real Madrid for close to £60m and the boss has already confirmed we won't be involved in any transfer that requires 'crazy' money this summer, while Di Maria is also on around £280,000-a-week which is WAY outside our salary cap.
Even if Arsene was prepared to push the boat out financially for the right player, Di Maria had a disappointing debut season in England so it would hardly look like a sound investment for us to smash all records to buy him.
That's not even mentioning the fact that if United are willing to cash-in on the attacking midfielder, they are highly unlikely to sell to a rival, so this is simply one transfer that is never going to happen.
Can't wait to see what the papers come up with tomorrow….