Dream Signing Alert: Arsenal Eye Move For £50m Attacker – Reports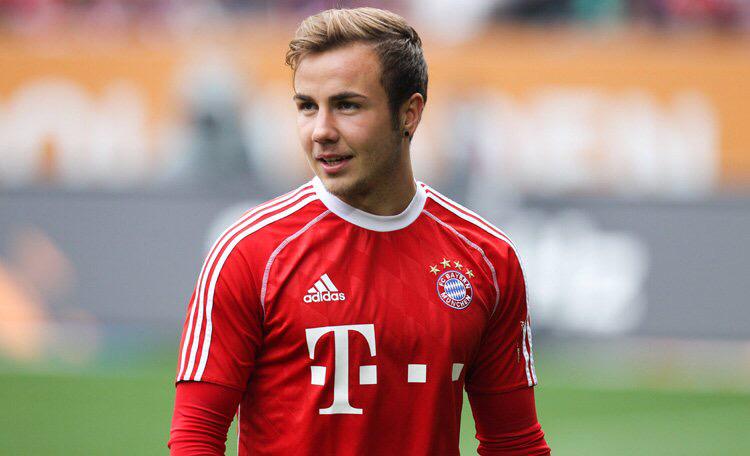 According to Mirror, Arsenal are eyeing an audacious move for Bayern Munich's Mario Gotze after his agent blasted Pep Guardiola for 'destroying' the German attacker.
Gotze was expected to push on and become a vital part of the Bayern team following his controversial move from Borussia Dortmund in 2013.
However, he's failed to establish himself under Guardiola and has been regularly used in a variety of positions, with the majority of his 28 starts coming against lesser opposition last year.
It looks like the lack of belief being shown in Gotze's ability is unsettling the player as his agent, Volker Struth, has now hit out at the Bayern boss for 'destroying' the 23-year-old.
He said:
"Guardiola has destroyed Gotze. He feels like the coach doesn't have faith in him and yet still he is asked to be decisive when he gets on the pitch," Volker Struth told Bild .

"I'm surprised that Guardiola didn't use Gotze in important matches like the German Cup and Champions League semi-finals. He only plays in the easy games.

"I wonder why no one at the club has realised that and defended Mario. Bayern need a figure like former president Uli Hoeness again."
Ouch! The agent hasn't held back there and it will be interesting to see how Bayern and Guardiola react to these comments. I'm sure they won't go down to well, that's for sure.
Understandably the newspapers have been speculating and the Mirror claim that Arsenal are among the clubs who are watching Gotze's situation closely and are ready to move if he becomes available.
He would be a DREAM signing if we could pull it off as Gotze is a world class talent who hasn't been given the opportunity to show his true ability at Bayern.
I'm not entirely sure where he'd play at Arsenal but we'd fit him in. He can play anywhere across the attacking midfield positions or even as a false 9 up front, so the boss would have plenty of options.
The German international signed for Bayern in a £26m deal two years ago but despite not living up to expectation, he's certainly be worth more in today's market and the Metro believe he'd fetch around £50m. That may be a little excessive if the players relationship with Guardiola and Bayern breaks down, so we might be able to do a decent deal.
The chances are this will all blow over and Gotze will remain at the Allianz, but I'd love to see us make another world class signing and somehow lure the player to the Emirates this summer….