How to Oust Wenger from the Managerial Hot Seat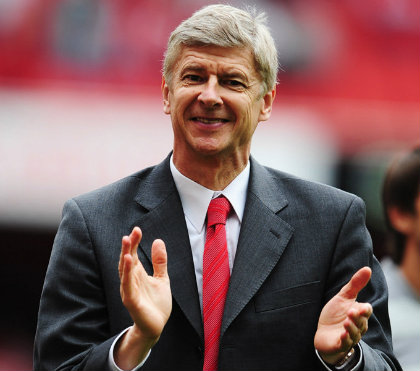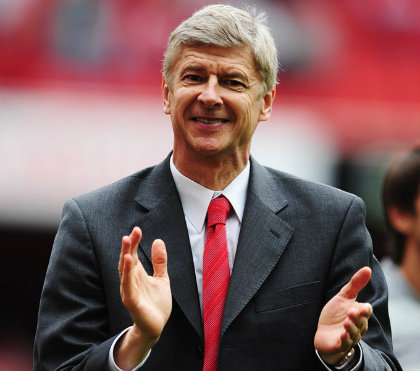 Most of us would agree that Arsène Wenger's doing a decent job.
After almost 19 years at the helm, and despite some very questionable decisions, the assiduous Frenchman has revolutionised the club's fortunes and ably guided us to several Premier League and FA Cup successes.
But it's left the majority of Gooners hungry for more.
Indeed, the major European trophies – the ones we all crave – have eluded us during Wenger's tenure and we haven't won the title since 2004, which has led many supporters to wonder whether Le Professeur continues to be the right man for the job.
While those questioning Wenger's ability are likely adept at Championship Manager, it obviously takes much more than a few hundred hours sitting in your pants fiddling with your joystick to become a capable football coach.
Don't believe us? Here's the lowdown on how to get involved …
Play Hard and Study Harder
Although most footballers are hardly renowned for their academic skills, a new crop of budding coaches are latching on to the fact that they can gain the skills they need to become a successful coach by attending university.
Honestly.
For example, a football coaching degree delivered by distance learning and bolstered with practical sessions can furnish players and existing coaches with the theoretical knowledge needed to climb the managerial ladder.
Switch the Pitch for the Dugout
You may fancy yourself as the new Wenger or Ferguson, but unless you're already involved in the game at a decent level, you're unlikely to reach the dizzy heights of leading your team out the tunnel in the Champions League Final.
In fact, most professional footballers will earn their coaching badges during the course of their career, with one eye on bagging a job in the dugout when their playing days are numbered – and this experience on the pitch is vital.
After all, unless you know what it takes to play at a decent level, how can you be expected to get the most out of your players? You can't. Consequently, supplementing your on-field knowledge with a university degree is a winning combination.
Get Ready to Tackle the Books
As most will know, Wenger studied for a qualification in economics before turning his hand to football, which has probably helped him keep balance the books during his time in charge.
And this kind of studious background is guaranteed to hold you in good stead.
It may sound incongruous to the fan on the street, but the modern game is much more than knowing your 4-4-2 from your 3-5-2 and kicking teams off the park. Instead, it requires a nuanced approach designed to squeeze every last drop of ability from your squad.
The takeaway? If you fancy ousting Wenger from the hot seat, signing up for a footy degree ain't a bad idea.