32-Goal Striker 'Desperate' For Arsenal Move, Wenger To Sell Trio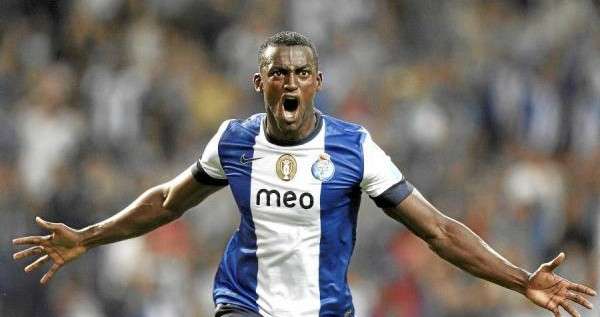 According to the Mirror, Jackson Martinez is 'desperate' to join Arsenal but Arsene Wenger will look to sell Lukas Podolski, Yaya Sanogo and Joel Campbell before buying another striker.
Martinez is expected to finally secure a big-money move to one of Europe's top clubs after another impressive campaign with Porto that saw him score 32 goals in 42 appearances last season.
The Colombian international has been strongly linked with Arsenal, among others, in recent weeks with some reports last month even suggesting we have already agreed personal terms with the forward.
Those rumours are yet to be proven but the Mirror do claim that Martinez is 'desperate' to make the move to the Emirates this summer with Porto believed to be ready to sell for €35m.
However, before any new forward is signed, the newspaper says that Wenger wants to sell-off his 'deadwood' with Podolski, Sanogo and Campbell all in the firing line.
Podolski has been linked with a number of clubs but I can't see us getting top dollar after his poor loan spell at Inter Milan. I'm sure we'll find a buyer, but just don't think we'll be getting big money for the German.
Campbell and Sanogo were also disappointing on their loan spells so it will be interesting to see which clubs come in for them. We should be able to sell Campbell for around £8m as he had a good World Cup but Sanogo may prove to be more difficult to shift.
Once those three are out the door, the boss can then concentrate on bringing in a top class striker and it appears Martinez wants to be that man.
He's certainly been deadly in front of goal for Porto but he's yet to prove it in one of the big leagues. For that reason, I'd prefer to see someone like Gonzalo Higuain arrive this summer.