Jack Wilshere Charged By FA For Tottenham 'Sh*t' Chant At Cup Parade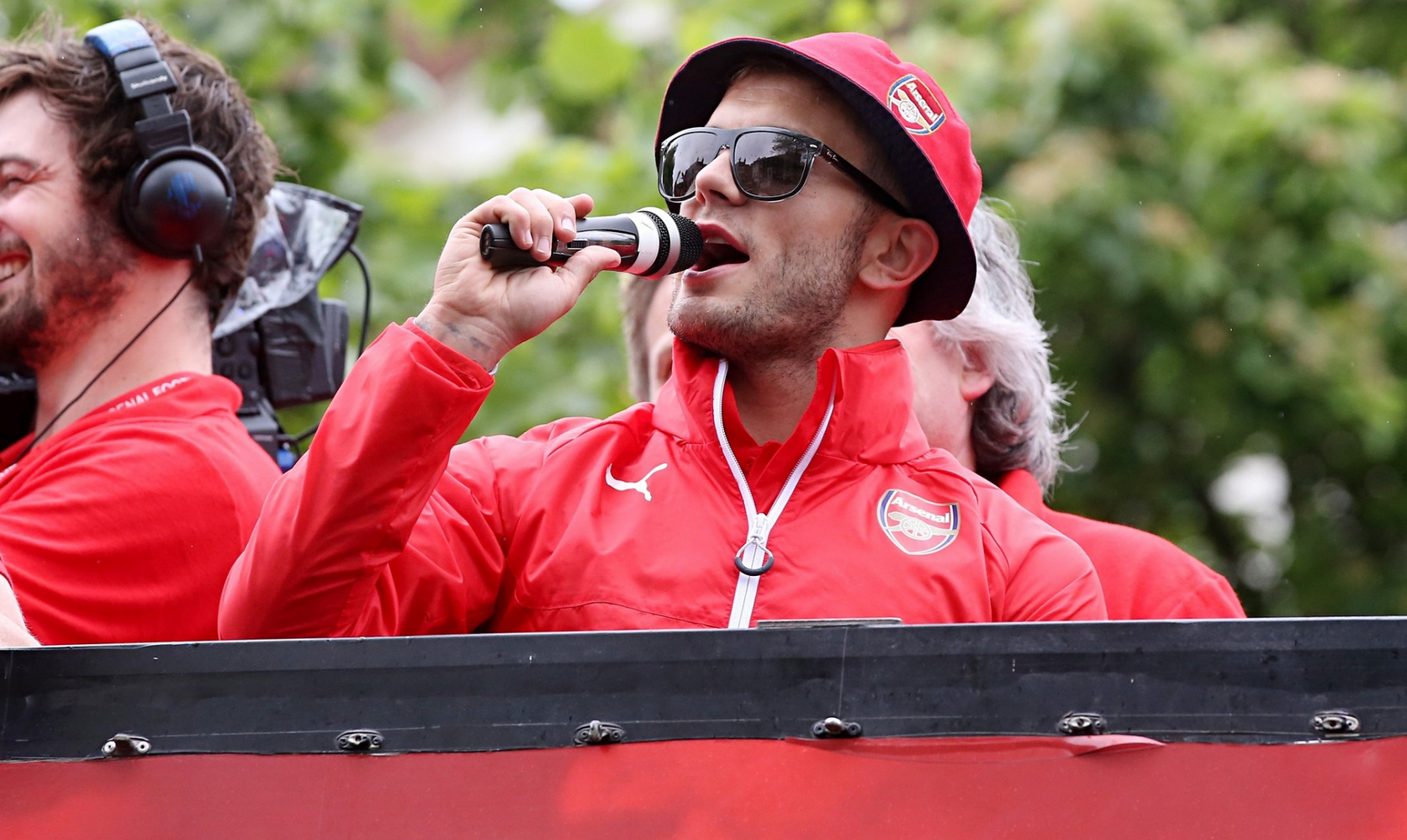 The FA have sunk to new lows of idiocy after charging Jack Wilshere with misconduct for his Tottenham-related chants at our FA Cup parade on Sunday afternoon.
For the second year running, Wilshere took to the stage outside the Emirates in front of thousands of fans to lead a chant aimed at our North London rivals, which very-accurately describes them as being 'shit'.
Jack was hungover/drunk at the time and it was all in the name of fun/banter. Unfortunately, those are two words the FA know nothing about as they have released a statement this afternoon confirming that the midfielder has been charged with misconduct.
The statement read:
Jack Wilshere has been charged with misconduct in relation to Arsenal's FA Cup celebrations on Sunday 31 May 2015.

It is alleged his conduct in making and/or inciting certain comments during the club's open bus trophy tour was improper and/or brought the game into disrepute.

The player has until 6pm on 10 June 2015 to respond to the charge.
Jack was warned about his future conduct after singing the same songs at last years parade, so we can't say he didn't see this coming, but it also doesn't make the charge correct.
Here's a reminder of what got the FA all hot under the collar:
Wilshere: "(Whaddya think of Tottenham?!) SH*T! (Whaddya think of Sh*t?!) TOTTENHAM! (Thank you!) THAT'S ALLRIGHT! pic.twitter.com/UXm5sWkqld

— Indonesian Gooners (@ID_Gooners) May 31, 2015