Former Arsenal Star Banned After Failing Drugs Test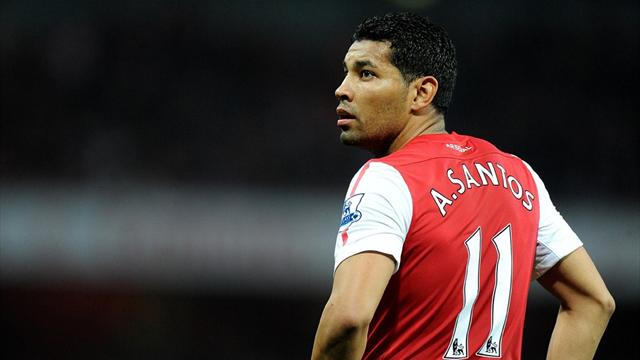 According to reports, former Arsenal defender Andre Santos has been suspended for 30 days after testing positive for a banned drug in Brazil.
Santos spent an unsuccessful two years at Arsenal between 2011-2013 before returning to Brazil to see out the remaining years of his career.
The 32-year-old is currently without a club after his brief spell at Botofogo came to an end last month.
However, it seems he couldn't play even if he was signed to a club as reports have emerged from South America that Santos has been suspended for 30 days after banned substance Hydrochlorothiazide was found in his system.
Hydrochlorothiazide is not considered a performance enhancing drug but it is designed to flush water out the system quickly, so perhaps Santos was trying to shift a little 'water retention'.
The drug can mask the use of performance-enhancing drugs though and is therefore classed as a 'specified substance' by the World Anti-Doping Agency.
Apparently Santos first tested positive for the diuretic back in February. The former Brazilian international requested for a B sample to be taken in May but again the drug was found in his system so he's been handed a ban by the Sports Justice Tribunal of Sao Paulo.
Obviously Santos pleads his innocence and has claimed 'accidental contamination', but it's very difficult to prove either way whether he was intentionally taking the drug or not.