Video: Drunk Jack Wilshere Mocks Tottenham At Arsenal Victory Parade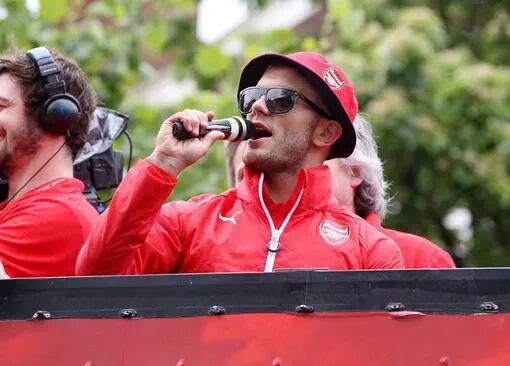 Arsenal midfielder Jack Wilshere has been taunting Tottenham again at our victory parade this afternoon.
Jack has been drinking since before 11am this morning and is clearly off his face, and he took to the stage at the Emirates in front of thousands of fans to strike up a couple of songs aimed at our North London rivals.
He kicked things off with the age-old favourite "what do you think of Tottenham, shit", before finishing off with "it's happened again, it's happened agaaaaain, Tottenham Hotspur, it's happened again".
Gotta love Jack!
Check some videos out of Wilshere trying his best to sing here:
Wilshere: "(Whaddya think of Tottenham?!) SH*T! (Whaddya think of Sh*t?!) TOTTENHAM! (Thank you!) THAT'S ALLRIGHT! pic.twitter.com/UXm5sWkqld

— Indonesian Gooners (@ID_Gooners) May 31, 2015