Szczesny Hits-Out At 'Idiotic' Father After Arsene Wenger Criticism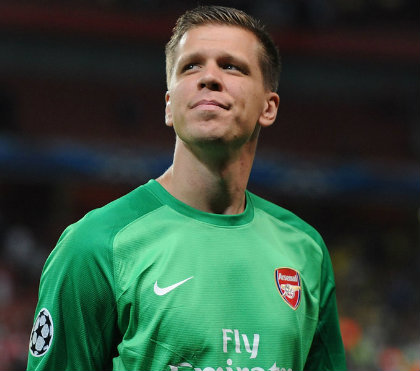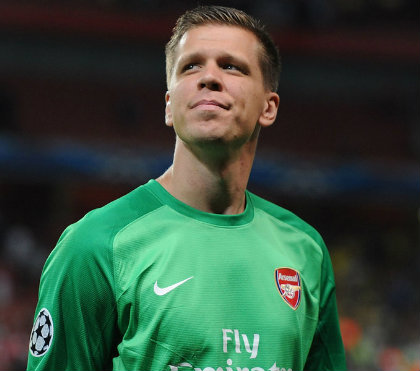 Wojciech Szczesny has blasted his father on Facebook and claims he hasn't spoken to him for over 2 years because of the criticism he has aimed at Arsenal and Arsene Wenger.
Szczesny senior has openly criticised Wenger over the course of the last two or three years and Szczesny was forced to release a statement in March 2013 distancing himself from his father's comments after he accused the boss of using his son as a scapegoat for our poor season.
Szczesny senior was at it again after Wojciech lost his place back in January. He took to the papers to hit out at Arsenal following our 2-0 loss to Southampton, branding the defence an 'embarrassment' and said Mertesacker has the agility of a 'rhinoceros'.
"Yes, he made a mistake on the first goal, but please look at the Arsenal defence. Per Mertesacker showed the agility of a rhinoceros. Someone should support him [Wojciech], but the coaching staff at Arsenal would rather not.

"The entire defence this season is an embarassment." source
The out-spoken former Polish international has once again hit out at Wenger ahead of our FA Cup final against Aston Villa with Szczesny senior also telling Polish newspapers that his son should look to leave Arsenal this summer.
It appears this latest outburst has been the final straw for Wojciech as he's now taken to his official Facebook page to reveal that he hasn't spoken to his father for over 2 years [presumably since his comments in early 2013] and says he's had enough of his dad's 'idiotic' comments about Arsene and Arsenal.
He said:
Really shouldn't be dealing with this one day before the cup final but my father leaves me no choice.

I have not spoken to him in more than 2 years and just like everybody else I have had enough of his idiotic comments about The Football Club and The Manager I owe so much to!

Therefore please do not consider his comments as my shared view. Thank You for your understanding!
This really isn't the thing a player should be dealing with ahead of a huge cup final which Wojciech will be desperate to take part in, so perhaps Szczesny senior should do the right thing and keep his mouth shut for once.
His outbursts in the papers don't do anyone any good, not least his own son – who should be concentrating on regaining his first team place back not dealing with public family feuds.