Arsenal Close In On £60m Triple Swoop For World Class Trio – Report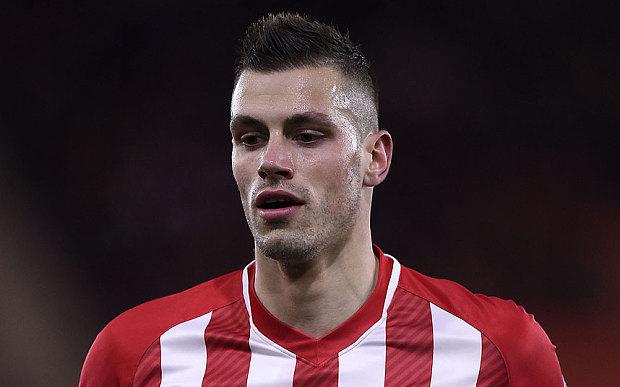 According to reports today, Arsenal are closing in on a triple swoop worth £60m for Petr Cech, Morgan Schneiderlin, and Arturo Vidal.
Too good to be true? Let's start with Cech…..
The Czech international is set to leave Chelsea this summer after losing his place in Jose Mourinho's team and Arsenal have been strongly linked with a move in recent weeks.
Reports earlier this month suggested that we were in talks about a £10m move with Cech understood to favour staying in London where he and his family are settled, and the Metro claim today that a deal is now close.
I've said for weeks that I'd love to see us sign Cech as I think he's a big upgrade on the goalkeepers we already, so let's hope the Metro proves to right [for once] on this one. I have a sneaky feeling we might just pull this one off…
There have also been constant rumours linking us with Schneiderlin over the past year but the speculation has really picked up in recent weeks after the midfielder confirmed he wants to leave Southampton to join an English club in the Champions League.
That ruled out Liverpool and Tottenham – who've also been linked – and pretty much left Arsenal in pole position as none of the other top four clubs have really been credited with any solid interest.
Reports earlier this month claimed we have already agreed personal terms and the Metro suggest that a £25m deal with the Saints is now close.
I've made no secret of my admiration of the French international and I think he'd be an excellent signing for the club. This is another deal that I would be hugely surprised, and disappointed, if we didn't conclude this summer.
The final part of our '£60m triple swoop' is a shock move for Juventus midfielder Arturo Vidal.
Rumours emerged last week suggesting that we were in talks about a stunning deal and this led to Argentinian journalist Hernan Feler claiming on Twitter that we have agreed a four-year deal to sign the Chilean international.
We will apparently pay Juve £25m and the transfer will officially be announced after the upcoming Copa America tournament next month.
As much as I'd love to believe these reports, this is one 'deal' that certainly feels a little too good to be true. That's not to say it won't happen, we have signed Ozil and Sanchez recently after-all, it's just I'm not letting myself get too excited just yet.
If we could sign Cech, Schneiderlin, Vidal and a top class striker, we'd be genuine challengers for ALL major honours next season. Let's see what Arsene can bring us this summer…..