Team News: Wenger On Welbeck, Oxlade-Chamberlain, Debuchy + More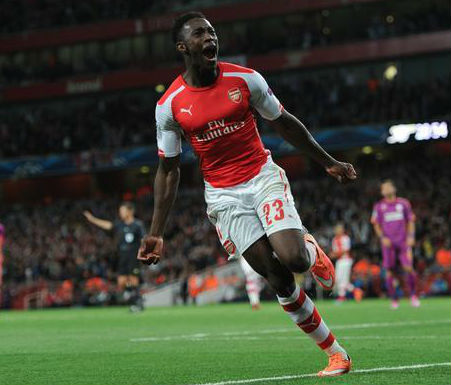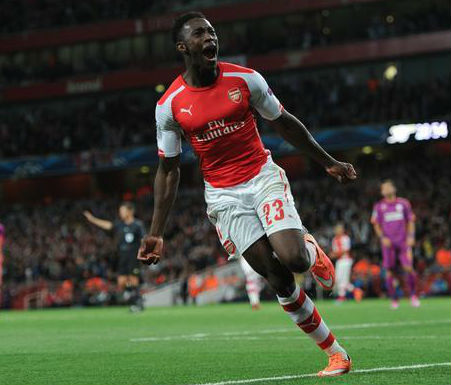 It's been another busy day of team news at Arsenal so I'll bring you a round-up off all the updates from Arsene Wenger.
The boss spoke to the media at his pre-match press conference on Friday morning ahead of our clash with West Brom on Sunday and he gave the latest on the fitness of Danny Welbeck, Alex Oxlade-Chamberlain and Mathieu Debuchy.
Welbeck hasn't featured in any of our previous four games because of a knee injury but Arsene confirmed that he was due to take part in training today.
Danny won't be available to face WBA this weekend but the boss is hopeful he will get himself match fit quickly which could put him in the frame for the FA Cup final next week.
The Ox has been on the sidelines for over two months with hamstring and groin injuries. He also returned to full training today but it's going to take him a little longer to regain match fitness which means he's facing a race against time to take on Aston Villa next week.
Debuchy is the third player who was back out on the training pitch this afternoon and while he also won't be available on Sunday, he could be back in contention for the cup final.
The boss told Arsenal.com:
on team news…

We have no basic injuries from our last game. We had a few jaded legs maybe at the end of the game but we'll see how everybody recovers for Sunday. Do we have anybody back for Sunday? Danny Welbeck no, Alex Oxlade-Chamberlain is back in full training today [Friday], and Mathieu Debuchy as well. They might be a bit short.

on Welbeck…

There is a good chance that he will be available for England. It's difficult to know. He had a little knee problem and will go out today for the first time. We have to wait for the response to that to know if he responds in a positive way. He could be fit very quickly.

on whether he will have to play in FA Cup final to play for England…

Certainly yes because if he is not available for the FA Cup final, I can't see him being competitive enough for England.

on Oxlade-Chamberlain playing in the final…

It's not impossible because he starts full training today. We'll see how he responds to that.

on Welbeck being in England squad but not Oxlade-Chamberlain…

The difference is that Alex Oxlade-Chamberlain has not played in any competition for a long time. That lack of competition takes some time to come back to a good competitive level. Danny Welbeck has not been out for a long time and he has nothing at all on any scan, just bone bruising on his knee. That's just the pain that will decide if he is fit or not.

on if he's changed training to help jaded players…

Yes, we have our medical tests to see how everyone recovers. We have given a lot physically and mentally at Manchester United and it [the time before the Sunderland game] was a bit short maybe for us to recover completely. This time we have a bit longer to recover and we have our tests to see how well everybody recovers. I might rest one or two maybe but overall I believe that the team will be similar to the team that played on Wednesday night.
So we'll have a very similar squad to the one that faced Sunderland in midweek and it will be interesting to see if Arsene decides to rotate or not. He suggests in his comments above that he'll only rest a couple of players, which I think would be a mistake.
My priority would be the cup final so I'd rest several of our key men, you can see the line-up I'd select for the West Brom game here.