Who could replace Arsene Wenger?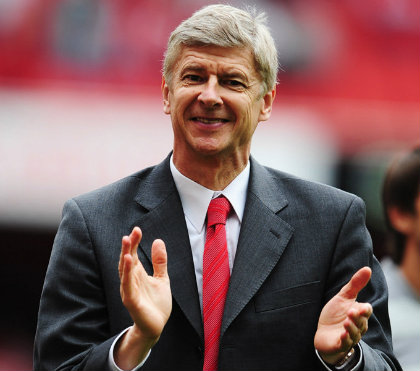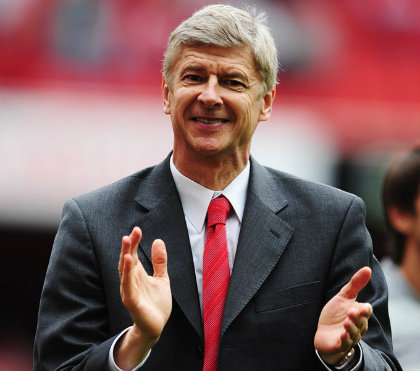 Finishing second and retaining the FA Cup would be the ideal way to end what has been an indifferent 2014/2015 for Arsenal, as the dream of challenging for the Premier League title and Champions League glory never materialised. Ending the campaign on a high may also turn out to be a fitting end to Arsene Wenger's 19-year legacy at the club, with rumours persisting that the 65-year-old may take the decision to move upstairs to boardroom level at the Emirates, or move onto pastures new. Wenger may choose to go, irrespective of how the FA Cup Final against Aston Villa at Wembley pans out, but while certain fans may be happy to see the Frenchman leave, lifting the cup would be the ideal way for Wenger to leave on his own terms rather than be forced out the door.
The Gunners will be forever grateful to a manager who oversaw many years of glory, including the infamous 'Invincibles' side who dominated English football, and ensured Arsenal qualified for the Champions League for eighteen consecutive seasons. Wenger's departure is by no means a foregone conclusion, but if he does decide to leave the club, then the board will be left with a crucial decision to make during the summer to ensure Arsenal remain strong contenders for the 2015/2015 Premier League title.
Pep Guardiola
Pep Guardiola has long remained the dream manager in the eyes of many Arsenal fans who have seen the former Barcelona midfielder transform into one of the most talented managers in world football. He was the mastermind behind four superb years at the Nou Camp as Barcelona stormed their way to domestic and European glory, breaking records along the way as their tiki-taka style of play became infamous and practically unstoppable. Moving to Bayern Munich in 2013 has not stopped Guardiola from tasting success, winning consecutive Bundesliga titles as the Bavarians have dominated German football in some style.
Guardiola is one of the most tactically astute managers of his generation, but not everyone at the Allianz Arena is convinced by his decisions; he was ruthlessly exposed by former club Barcelona for trying to be too clever with his tactics in the Champions League Semi-Finals – two years after his Barcelona side were humbled 7-0 on aggregate by Bayern Munich. The Spaniard has maintained that he will see out his contract at the German champions, but being offered a shot at managing in the Premier League may be too good for Guardiola to refuse.
Jurgen Klopp
Arsenal may not get a better chance to secure the services of a highly-talented, charismatic manager who could make a huge impact at the Emirates, with Jurgen Klopp set to leave Borussia Dortmund at the end of the season. The 47-year-old may not have enjoyed his best season, but he will always be remembered at the Signal-Iduna Park as the man who transformed a mid-table club into Bundesliga winners and Champions League Finalists. Klopp's obsession with a high pressing, attacking style of play has won many admirers over the years, with Arsenal themselves on the receiving end of Borussia Dortmund when they are at their very best.
His honesty and entertaining persona would fit in perfectly at Arsenal, but one of Klopp's major selling points is his ability to make shrewd acquisitions in the transfer market and develop them into the best players in Europe; Marco Reus, Robert Lewandowski and Shinji Kagawa are to name just three who has progressed under his wing and transformed into top quality players. Klopp will undoubtedly be targeted by a number of clubs across Europe who dream of having a manager of his quality at the helm, so Arsenal may have to move quickly if they want to bring the German to the Emirates.
Carlo Ancelotti
It may be considered a left-field move, but bringing in a manager who has previous Premier League experience and an ability to create title-winning teams should put Carlo Ancelotti's name forward as a potential replacement for Wenger. Real Madrid's Champions League Semi-Final exit at the hand of one of Ancelotti's former clubs, Juventus, may prove to be the final straw for the Los Blancos board who, aside from winning the FIFA Club World Cup, will go an entire season without winning a major trophy in Spain or Europe. The 55-year-old has admitted that he is unsure whether he will be at the Bernabau next season, and with his exit becoming increasingly likely, he could be the man to bring the glory days back to Arsenal.