President Claims Arsenal 'Certainly' Want To Sign £36m Star
By
mac14
on April 22, 2015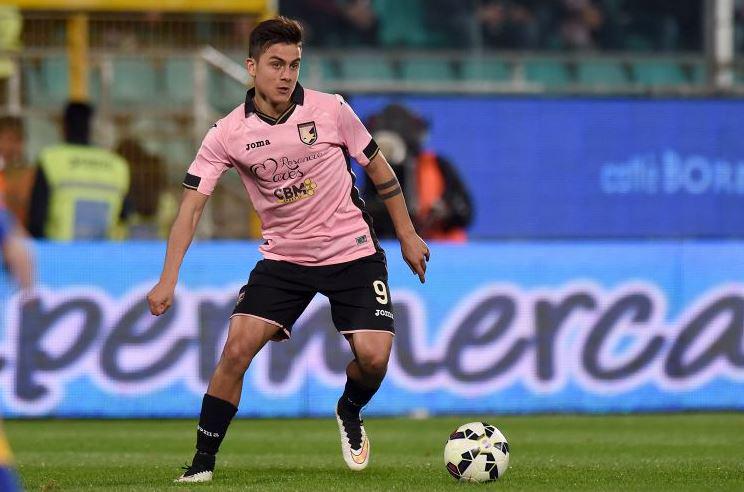 Palermo president Maurizio Zamparini has once again claimed that Arsenal are keen on signing £36m-rated striker Paulo Dybala this summer.
The Argentinean forward is set for a move after rejecting a contract extension and he's been linked with a whole host of top clubs throughout Europe in recent months.
The likes of Chelsea, Man Utd, Real Madrid, Barcelona and PSG have been credited with an interest by various media outlets but Arsenal and Juventus are believed to be leading the chase.
Outspoken Palermo president Maurizio Zamparini has previously claimed that we've tabled a formal offer for the 21-year-old – although Arsene Wenger was quick to dismiss this suggestion.
However, Zamparini has once again been speaking to the media and ESPN claim that he's told Canal Plus that Arsenal and Juve 'certainly' want to sign the young hotshot.
"Dybala is leaving at the end of the season and he and his agent are aiming for a top club, and they are right to do so,"

"Four clubs want him — two are Italian, the others foreign. Certainly Juve and Arsenal want him."
It's difficult to know whether we are genuinely interested or if Palermo are trying to use our name to generate a buzz around their most prized asset and up his price-tag, but Zamparini seems insistent that we do want to sign him.
Dybala has emerged as one of Europe's hottest properties after scoring 13 times and providing 10 assists in Serie A this season but his agent recently claimed that the asking price had risen to around €50m (£36m) amid supposed interest from Chelsea and PSG.
Do you see Arsene paying that kind of money for a player who's only had one great season and is unproven at European or international level? I certainly don't, so would be hugely surprised if we end up buying him.
No doubt one of the 'money no object' clubs will be stupid enough to pay €50m, but I don't think we'll be prepared to pay anywhere near that figure.
And even if we are, it looks as though we'll have a tough time persuading Dybala to come to the Premier League as he's admitted that his preferred option would be to stay in Italy and join Juventus.
"I admit it — I am very attached to Italy, where I have become famous, and I would like to stay here," Dybala told La Gazzetta dello Sport.

"Absolutely [Juventus are appealing], with a playmaker like him [Pirlo] everything becomes easier, particularly for a forward," he said.

"Pirlo makes even the most difficult things look easy. Did you see him against Monaco? It was from one of his amazing passes that the penalty arrived which decided the game.

"[Alvaro] Morata did well to go deep, but it was Pirlo's invention."