Arsenal Make Enquiry For Petr Cech, But It Wasn't Well Received
By
mac14
on April 7, 2015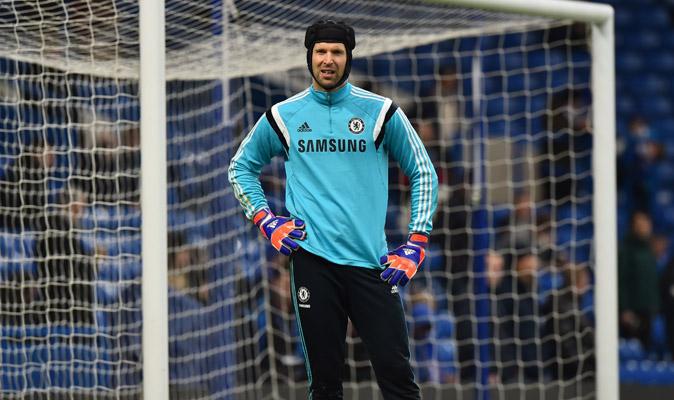 Chelsea have blocked Arsenal's attempts to sign Petr Cech this summer after telling us not to bother wasting our time, according to a club source.
Cech has made it clear he's not prepared to spend another season as Thibaut Courtois understudy after losing his first team place to the Belgian youngster this season.
The 32-year-old reportedly wants to remain in the Premier League and play for a Champions League club – preferably one that's close to London where he and his family are settled.
Arsenal have been strongly linked with a move for the Czech stopper as Arsene Wenger is believed to be on the look-out for a replacement for Wojciech Szczesny after axing the Polish international back in January.
According to Goal, we've now made our interest in Cech known to Chelsea after making a firm enquiry to our London rivals about a potential deal this summer.
However, despite many reports suggesting that Chelsea will allow Cech to join any club he wants, an apparent source has told Goal that the Blues have ruled out selling him to a direct rival.
The Arsenal source said:
"Cech is still one of the best goalkeepers around and he would be the perfect signing, but the message from Chelsea is not to bother wasting our time."
Cech would be the perfect signing for us this summer but as I've said all along, I just don't see Chelsea selling to us. I mean, why would they? Why on earth would they sell one of the best keepers in Europe to a main rival?
They'd be responsible for strengthening us in an area we've failed to fulfill properly since the days of Jens Lehmann. It would be suicide from them. Plus, Mourinho detests Wenger.
So, despite all the reports about the league leaders being willing to let Cech choose his next club, I personally don't see it being that easy. I'm sure they will make life difficult for any other top Premier League team to buy him and they'll do all they can to ship him abroad.
The only way I see Cech coming to Arsenal is if the player kicks up a real fuss and demands the move, and even this is unlikely as he won't want to leave Stamford Bridge on a sour note after spending over a decade at the club.