Arsene Wenger Denies President's Claim That He's Bid For €40m Hitman
By
mac14
on April 2, 2015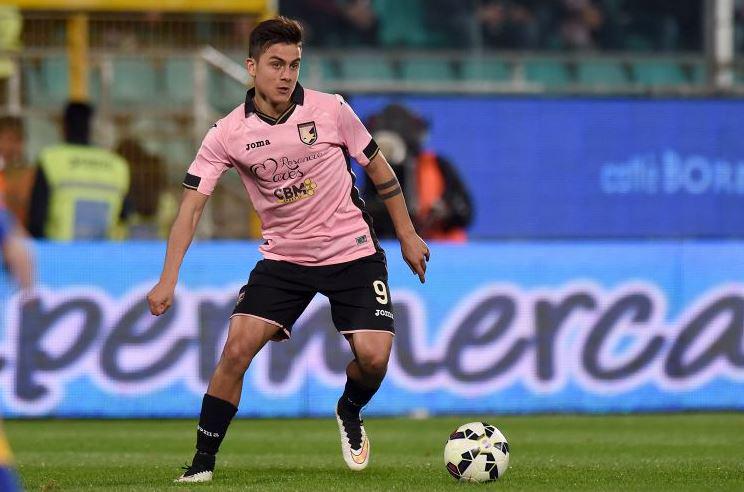 Arsenal boss Arsene Wenger has denied claims that he's tabled a formal bid for €40m-rated Palermo striker Paulo Dybala.
Dybala is set for a move this summer after rejecting a new deal and Arsenal are one of several clubs who've been strongly linked in recent months.
Palermo president Maurizio Zamparini claimed earlier this week that Arsenal and Juventus had already made firm bids for the 21-year-old, and even suggested that we were the strikers preferred option if he chose to come to the Premier League.
He's quoted as saying:
"Juventus and Arsenal have already made offers.

"[Pierpaolo] Triulzi, the lad's agent will be in Italy on Friday. I'm asking for more than €40m [£29m].

"Dybala would prefer to stay in Italy, but the British team Arsenal are the first choice of the lad because of the way Wenger's team plays."
However, Arsene has now hit out at these claims. When asked by reporters at his press conference this morning about the supposed bid, the boss called on Zamparini to show people the offer and said we have no interest in signing the player.
"Ask him to show you the offer,"

"[We are] not at all [interested]."
It's always wise to take Wenger's comments on transfer targets with a pinch of salt as he's known for telling the odd white lie or two to the media.
It is possible that Palermo are using our name to drum up interest in their player, but it's just as likely that Wenger is trying to play-down our interest, so we'll just have to wait and see how things develop in the summer.