Arsenal Take Huge Step Towards Landing £20m Key Target
By
mac14
on March 26, 2015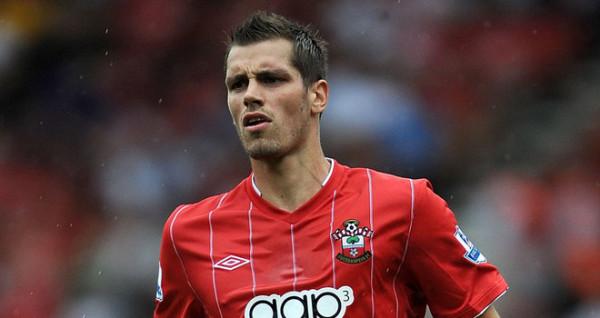 Arsenal have taken a huge step closer to landing Morgan Schneiderlin after the midfielder confirmed he'll leave Southampton this summer if they don't qualify for the Champions League.
Schneiderlin has long been linked with a move to the Emirates and we were reportedly close to signing him last summer before Southampton refused to sell any more of their first team players having already sold the likes of Chambers, Lallana and Shaw.
However, our interest in the French international has remained this season and reports in recent months have suggested that Arsene Wenger has made Schneiderlin his No.1 summer transfer target.
There have even been reports claiming that we've already agreed personal terms with the player and all that's left is to agree a fee with the Saints.
Who knows how much truth there is behind that speculation but our chances of signing the 25-year-old have been given a real boost after he told reporters that he's already made it clear to Southampton officials that he wants a move this summer if they don't qualify for the Champions League.
"In August, I wanted to take a move but the club had lost too many players to agree to sell me,"

"Since then I have had discussions with the leaders and I want to play at the highest level: it is important at 25 years old to finally know the Champions League."

"Given that, late in the season, Southampton may qualify for the Champions League and I can stay, who knows."

"I have no desire to be in front of my TV on Tuesday and Wednesday." Schneiderlin is quoted as saying by Sky Sports
With Southampton now sitting seventh in the table and six points off fourth place with eight games left, I think there hopes of finishing in the top four are almost over.
Sure they could close the gap but they'd need three of Arsenal, Man Utd, Liverpool and Tottenham to capitulate to stand a chance of qualifying for the Champions League and I don't see it happening.
Therefore, Schneiderlin is going to demand a move and it would be unfair for them to force him to stay another year having blocked his exit last summer.
There could be interest from the likes of PSG but if he wants to stay in the Premier League, then I think we'll be in pole position. Our interest is clear, no doubt Arsene has already held initial talks through intermediary agents and he'd be a perfect fit at Arsenal.
I've said for a long time that Schneiderlin would be my ideal (and realistic) midfield signing this summer and I'm convinced we're going to end up signing him.
Reports suggest it will take a fee in the region of £20m but that would be a great deal for a player of his quality and I think he'd make a huge impact on the squad.
His signing would give us real depth in the holding role and he could battle with Coquelin for the starting position, with Arteta most likely kept on for experience and additional cover.
Do it Arsene!