Arsenal Midfielder Offers Update On Injury Situation
By
mac14
on March 24, 2015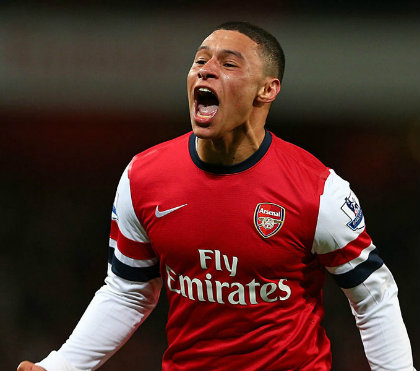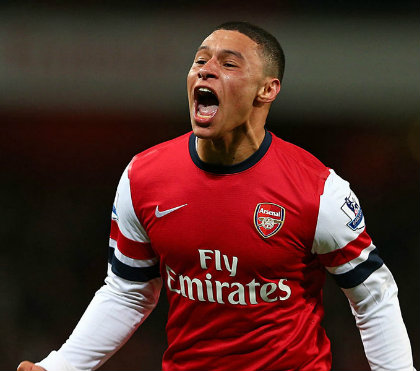 Alex Oxlade-Chamberlain has given an update on his injury situation and says he expected to suffer niggles after his serious knee injury last year.
The Ox has endured a frustrating last 12 months that have been hampered by injury problems with a knee injury suffered towards the end of last season keeping him out for six months and seeing him miss the World Cup finals.
The 21-year-old has picked up niggling issues throughout this season and he was once again ruled out for four weeks after suffering a hamstring injury during our FA Cup win over Man Utd earlier this month.
However, Oxlade-Chamberlain says he's doing well and expected to pick up minor injuries after his serious knee injury last season. He told reporters:
"I am all right, battling on,"

"Injuries and niggles are all part of the game. When you come back from a long-term injury like my knee, it is hard and almost surprising if you don't experience some sort of knock-on effects from it.

"I have experienced that maybe more so because this season I have played more games and it can be difficult to stay on top of the niggles and manage them.

"Saying that, we have done well with the Arsenal and England physios to keep me on the pitch as long as they did.

"All the injuries I had picked up throughout my career had been contact injuries – the odd kick or roll of the ankle – until this knee injury.

"You do have to sometimes step back and realise that for the whole of my life I had never been out for that much of my career from the age of seven up to the age of 20. I had never been out of football for five months in my whole life.

"Your body does take some adjusting to that and to come back from that and play at the level we play at with the demands that we put on ourselves – the training and how intense the game can be."
The Ox has only started 19 games this season but was finally finding his best form before this latest injury, so it's certainly been a frustrating time for the youngster.
Hopefully he can return to full training in early April and get back on the pitch soon to help us during what promises to be an exciting run-in with Arsenal battling to finish second in the Premier League and still on course to retaining the FA Cup.