Mesut Ozil Responds To Criticism Over Half-Time Shirt Swap
By
mac14
on March 18, 2015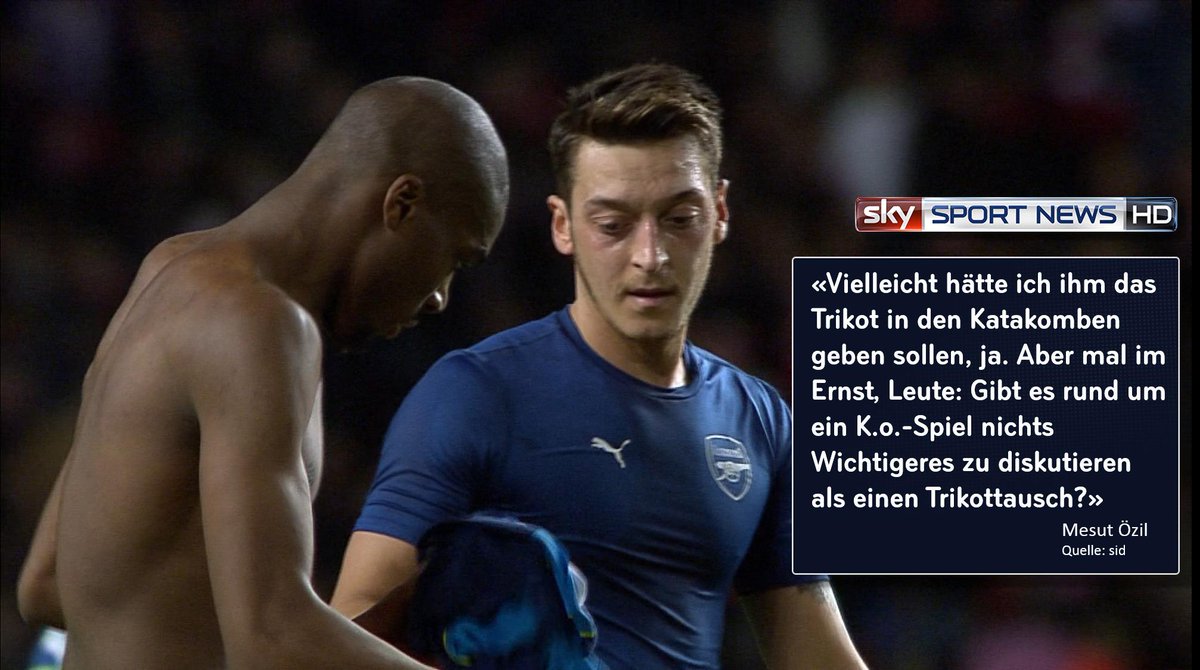 Arsenal playmaker Mesut Ozil has responded to critics who slammed him for swapping shirts with Geoffrey Kondogbia at half-time against Monaco last night.
Ozil was in excellent form during our 2-0 victory, which sadly wasn't enough as we crashed out on the away goals rule after the tie had ended 3-3 on aggregate.
However, the German international drew criticism from pundits, and even some Arsenal fans online, after swapping shirts with Kondogbia as the players made their way off the field at half-time.
Ozil was asked about the incident by German television after the game and while he admitted maybe he should have swapped shirts in the tunnel, he rightly pointed out that there are far more important things to discuss after being knocked out of the Champions League.
Maybe I should have given him the shirt in the tunnel. But seriously guys, is there nothing more important to discuss for a knockout game than a shirt swap?
The criticism Ozil gets is getting boring. Shirt swaps happen all the time during games. Mostly in the tunnel, yes, but do we really care if it happens on the pitch? Kondogbia clearly asked Mesut for his shirt, so he obliged. Big deal.
People have been comparing it to the Santos incident at Old Trafford but the reason fans were mainly upset about that was because the Brazilian did it with Robin van Persie, and Santos was the one who asked RVP for his shirt. That's two HUGE differences for me.
I'm just glad Ozil has addressed it in this way, as he pretty-much ridiculed the journalist for even asking him the question. It's a complete non-story.