Confirmed: Arsenal In Talks Over £140k-A-Week Deal For Key Attacker
By
mac14
on November 4, 2014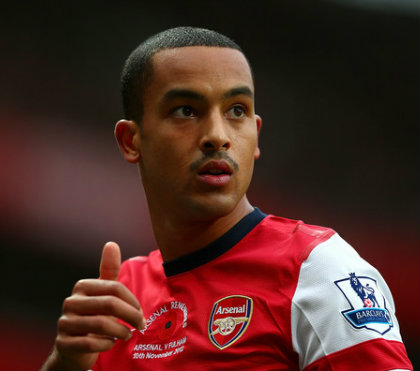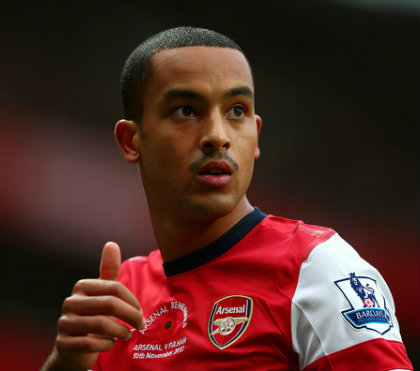 Arsene Wenger has confirmed that the club have opened initial talks with Theo Walcott over a new contract extension.
Theo signed his last deal in January 2013 but only committed for another three-and-a-half years so his contract has just over 18 months left to run.
Obviously we don't want him to get to the summer when he'd have just one year left so thankfully Arsene has revealed that the club are already in talks about extending the players contract.
He told reporters ahead of tonight's clash with Anderlecht:
"We are starting to sit down with him [Walcott]. I think he has one and a half years to go in December. It is never an easy job with him.

"It should be his peak years because he is 25. It's the best years now, so hopefully we can profit from that."
I'm sure many of you will remember the saga that unfolded two years ago when we allowed Theo to get down to the final six months of his deal, so it's great to see the club being a little more pro-active this time around.
Theo's current deal is believed to be worth around £90,000-a-week but he looks likely to be handed a sizeable pay rise with the Mirror suggesting he'll join the likes of Ozil and Sanchez on around £140,000-a-week.
I'm not sure he should be on the same kind of money as Sanchez but he's certainly one of our most important players so Walcott deserves to be on well over £100,000-a-week.
We know he'd probably get nearer £200k at clubs like Man City so hopefully his agent doesn't push us too hard and remembers that we've been paying Theo's wages over the past 10 months while he's been on the treatment table!
I'm sure we'll get something resolve as Theo seems happy at the club and we're now finally in a position where we can almost compete with the big-boys in terms of wages, so there's no reason we won't find an agreement over an extension.
Let's just hope it's sorted sooner rather than later as another contract saga involving a key player is the last thing we need.