Sanchez 'Uncomfortable' At Arsenal, Ozil Singled Out For Criticism
By
mac14
on October 29, 2014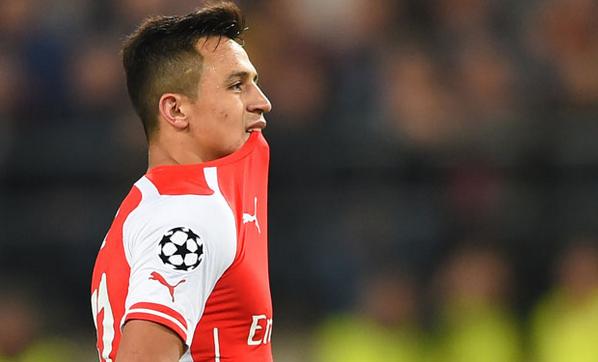 Some interesting reports coming out of Chile that claim Alexis Sanchez is growing increasingly 'uncomfortable' at Arsenal due to the lack of support he's getting from team mates.
Sport Witness first pointed out the story in La Tercera – a Chilean newspaper that regularly keep their readers updated on how 'Golden Boy' Sanchez is doing – and they claim that the 25-year-old isn't as content at the Emirates as it may seem.
La Tercera state that Sanchez is already feeling that he's being relied on too much and is growing increasingly frustrated at the lack of support from his Arsenal team-mates, with Mesut Ozil singled out for his lack on contribution so far.
A line from the report says:
"His stay in the British capital has not been so sweet, it has emerged that he is uncomfortable with the little support from his colleagues, especially the German Mesut Ozil, the most expensive player in club history."
It's fair to say that Arsenal have been something of a one-man team in recent weeks as Sanchez has certainly been our stand-out player and made the difference in several games this season, so you could understand his issue to an extent – if this report is accurate.
However, there are many factors that must be taken into consideration. Key attacking players like Walcott, Ramsey and Giroud have all been on the sidelines while the criticism of Ozil is slightly baffling considering he's currently on the sidelines with a knee injury.
Sure, Ozil wasn't in top form before his injury but he was largely being played out of position and showed his class when he was played in a more central role.
While there is a concern that Sanchez could grow frustrated if he continues to carry the team, I don't think there is anything to worry about just yet as this report is probably nothing more than speculation, rather than coming directly from the players camp.