Ozil Dumped By Girlfriend For Having An 'Affair With Defenders Ex'
By
mac14
on October 15, 2014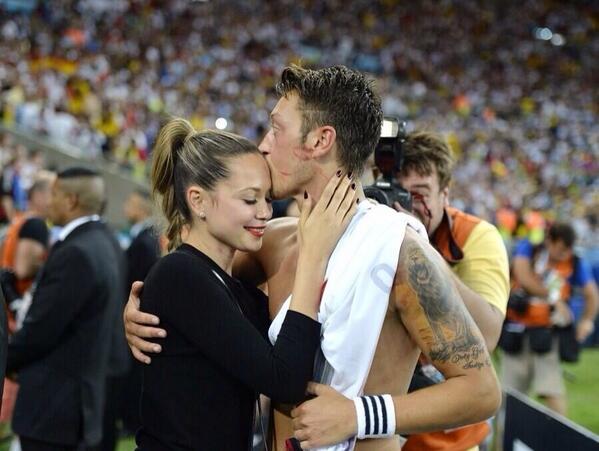 Mesut Ozil has been dumped by his girlfriend Mandy Capristo after allegedly having an affair with another players girlfriend.
Ozil has been seeing Miss Capristo since early 2013 and publicly they have appeared very happy together.
However, the relationship has been brought to an abrupt after Levante defender Christian Lell has accused Ozil of having an affair with his now ex-girlfriend Melanie Rickinger.
The 30-year-old right-back posted a stream of 'risque' messages on Facebook yesterday that were apparently exchanged between the pair via WhatsApp.
The messages have since been taken down but the damage was done and according to the Mirror, Capristo has now dumped Mesut and deleted all photos of the Arsenal attacker from her social profiles.
The newspaper contacted Ozil and his representatives but the player refused to comment on the speculation.
It's fair to say it's not been a great couple of weeks for Ozil. He's been heavily (and unfairly) criticised by the media for his form, he's been ruled out for at least two months with a knee injury and now he's been dumped by his long-term girlfriend.
I suppose the silver lining for Arsenal is this has happened while he's injured so the problems in his personal life can't affect his form on the pitch!