Wenger 'To Sell Unhappy Star Mesut Ozil' In January – Reports
By
mac14
on October 13, 2014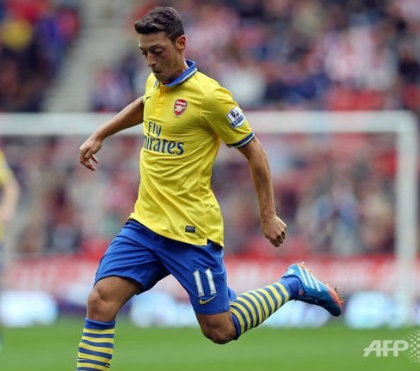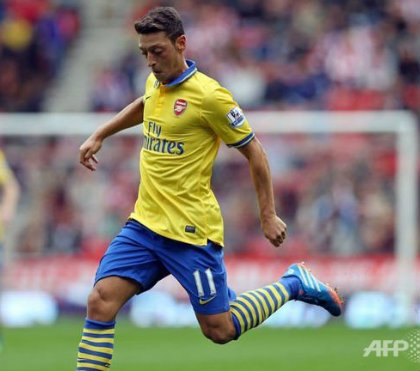 Some potentially concerning reports are doing the rounds today with the Daily Mail claiming that Mesut Ozil wants to quit Arsenal in January.
The newspaper states that Ozil has grown tired of Arsene Wenger playing him on the wing and he wants to leave as soon as possible.
Even more worrying is they claim that Arsene is prepared to cut his losses and cash-in this winter with Bayern Munich understood to be readying a £30m bid. If we sell for that price it would mean a £12.5m loss on the £42.5m we gave Real Madrid just over 13 months ago.
Ozil is expected to be on the sidelines for at least two months with a knee injury and if he doesn't return until the New Year, as some have suggested, then there is even a chance the German has played his last game for the club.
So. What do we make of these reports? Well, I personally think it's a slow news day so the Mail have greatly exaggerated things.
I do believe that Ozil isn't entirely happy playing out wide, as he's already admitted he prefers to play in the middle, but to say he wants to leave and Arsene will sell in January is wide of the mark in my opinion.
There's no denying Ozil has been a slight disappointment so far during his Arsenal career but there's also no denying that playing him on the wing isn't helping his cause. He was superb in the 'hole' against Aston Villa but was then shunted back out to the wing the following week, so Arsene has to take some of the 'blame' for the playmakers inconsistent form.
I wouldn't be surprised if the German did have a quiet word with the boss if he's continued to be played out of position when he returns to fitness, but I really don't see him leaving this winter.