Mikel Arteta Set To Sign New Arsenal Contract
By
mac14
on September 30, 2014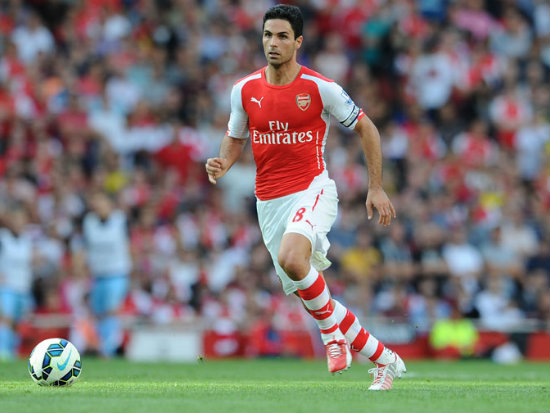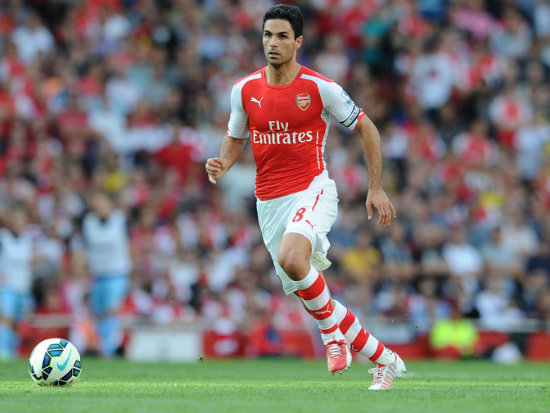 Arsenal skipper Mikel Arteta is set to sign a new one-year contract extension with the Spaniard keen to extend his stay at the club, according to reports today.
Arteta's current deal is due to expire at the end of the season and although he'll turn 33 in March, the Daily Mail claim that Arsenal chiefs have offered him a new 12 month deal which will be signed in the coming weeks.
The Spaniard moved to the Emirates from Everton in 2011 and was soon turned from a creative, attack-minded player into a holding midfielder.
It worked for a while but his lack of pace and physical presence started to become a real problem in 2013 and it's now painfully obvious that he no longer has the legs to cut it as a defensive midfielder at the very highest level.
Most fans were crying out for Arsene Wenger to bring in a replacement in the summer but we failed to do so and it's now come back to haunt us as Arteta has just been ruled out for another three weeks with a calf injury having already missed a month with an ankle problem.
Mikel has been a superb professional for the club but he is fast becoming a liability. He has already cost us in some big games over the past 12 months and that's only going to get worse the older and slower he gets.
I don't really have a problem with him staying at the club for another year as long as he's just a squad player who offers some experience to the younger players, but he simply can not be our first choice defensive midfielder for much longer, and certainly not into next season if he does pen this new deal.
I'd be hugely disappointed if the boss didn't try again to bring someone else in when the window opens in January. If he can't find the right player this winter, then a new holding midfielder should be the TOP priority next summer.