Wenger Confirms Plan To Use Abou Diaby As A Defensive Midfielder
By
mac14
on September 24, 2014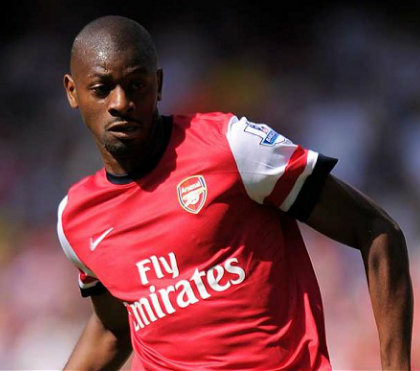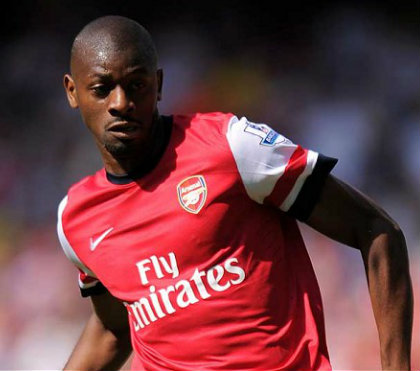 Arsene Wenger has confirmed he is trying to convert Abou Diaby in to a defensive minded midfielder.
Diaby made his long-awaited comeback to the first team last night as he started in a deep lying role in midfield alongside Jack Wilshere during our 2-1 defeat to Southampton in the Capital One Cup.
Obviously he was still looking a bit rusty at times and was lacking in match practice, but he still showed his quality before being subbed off just after the 60 minute mark.
Speaking to Arsenal.com after the game, Arsene described Diaby's performance as 'acceptable' – which I thought was a little harsh – but he also revealed that he's trying to convert the Frenchman into being a defensive midfielder as he believes the 28-year-old has all the attributes to play in the role.
Wenger said after last nights game:
on Abou Diaby finding the pace of the game difficult…

Of course. It was difficult for him but he got 60 minutes and he was not injured. At some stage he has to play. He had 90 minutes [for the under-21s] at Villa last week. He played 60 minutes tonight. He was not bad, he was acceptable as a performance but he tired after an hour.

on Diaby being a defensive minded player…

I try to transform it, yes because I feel because he was injured for a long time and he has the physical potential to win the challenges, to face the game will be easier for him than to play with his back to goal with the injuries he had. I tried to develop him in a deeper role, I think he can do it. He can be very interesting because he has all the attributes to do it. After, he must love it as well because he's more of an offensive-minded player.
I must say, I really like the idea of Diaby as a DM. He has the physical presence, the silky touch, he's decent in the tackle, can pass, and his height would be a major asset to the team.
The defensive midfield issue is something which I feel is going to cause us some real problems this season, especially against the top teams, as Mikel Arteta just isn't up to it anymore, so Diaby could be an interesting option.
The big question is whether he can stay fit and if he'd be able to cut it against the likes of Chelsea, Man City, etc, after such a long time out the game.
It's going to be a slow process as there's no way Wenger is just going to throw Diaby straight into the first team on a regular basis as he's just made his first appearance in 18 months, but I hope we see him given more opportunities at home against some of the 'lesser' teams to see how he develops in his new role.
If he can steer clear of injuries [it's a very big 'if'], then Diaby could potentially be the man to solve our defensive midfield problem this season….